Deadline extended: Apply to team up with an expert in refugee inclusion in one of 12 IRTS mentorships
12/08/2021
By Laura Maria Tiidla, ISCA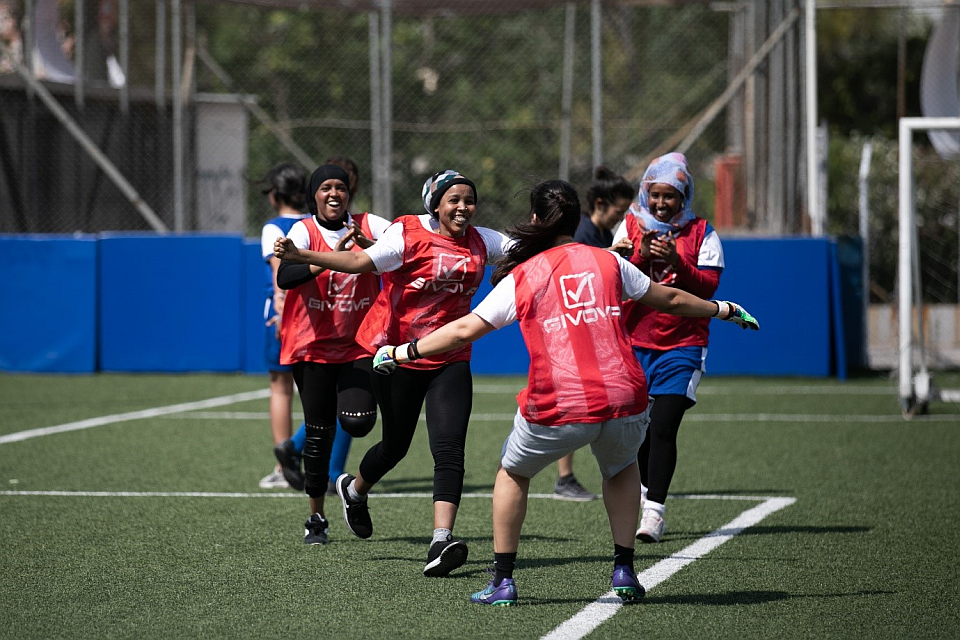 Apply by 31 August 2021 to team up with an expert in your field as a mentee in the Integration of Refugees Through Sport (IRTS) Mentoring programme. The 12-month mentoring programme (total duration October 2021 - October 2022) is connecting people who have specific skills and knowledge with individuals who need/want the same skills to increase their capacities to work in the field of refugee inclusion and integration through sport.
The deadline is now extended until the end of August and you can apply to be a mentee here.
The 12 selected mentees will be matched with pre-selected mentors of experts in the IRTS field. The experience of peer-to-peer sharing and learning can be a valuable way to kick-start a career in sport for development.
The 12 mentorship pairs will be engaged through an online platform throughout the period and two offline events to meet face-to-face (travel and accommodation costs covered). The mentoring pairs will have access to IRTS Online Courses, online focus groups and helpful resources throughout the programme – both relating to the IRTS field and tips/advice related to mentoring.
Get a glimpse into the programme from two mentoring pairs who completed the programme this year:
"The exchange we have is broadening my perspective and ways of thinking." Karina Lackner (Co-Founder and Programme Director, Kicken ohne Grenzen, Austria) and Nagin Ravand (Vice-president, Mino Ung Aarhus, Denmark). Read their story
"At the end this is a two-way process where it is not only the mentee who learns from the mentor but also the other way around." Martyn Rijkhoff (Project manager, Stichting European Football for Development Network (EFDN), the Netherlands) and Katerina Salta (Co-founder/Manager, Hestia FC, Greece). Read their story
Find out more about the programme and who can apply
Apply here

Contact us with any questions you may have