Work together for a bigger impact! Join the 5th IRTS Network Webinar on 10 November
27/10/2021
By Monika Resetar, ISCA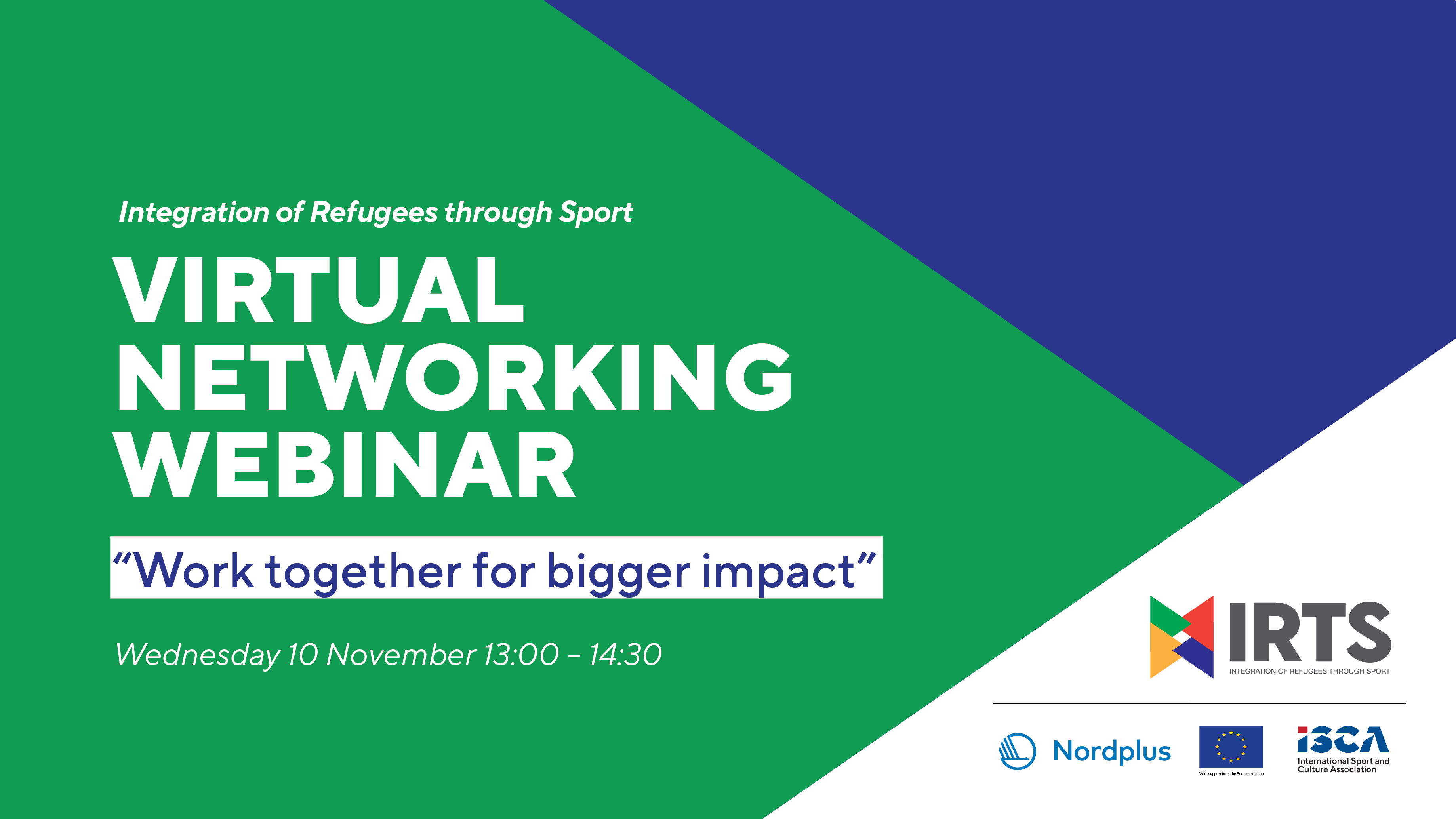 Our next and last webinar in this IRTS series, "Work together for a bigger impact!", will be held on 10 November from 13.00 – 14.30 CET. We are going to host Lucy Mills and Laura Sentis from Barca foundation from Spain who will share with us their experiences of establishing partnerships with different stakeholders in different countries. In the second part of the webinar, you will be able to share your experiences and challenges with establishing partnerships when working with refugee and migrant-related projects.
ISCA's Integration of Refugees Through Sport (IRTS) Networking Platform, which has already connected more than 70 EU project leaders and stakeholders in sport and inclusion, is currently making online opportunities open to even more people working in this field to meet, learn, gain recognition for their initiatives, and connect with each other.
The main goal of the webinars is to share experiences and make connections between organisations working with refugees. At the same time, the webinars will contribute to the creation of the second IRTS online course: Learning from experts and examples.
We have had already 4 webinars, and the recaps and recordings can be found on the links below:
- COVID-19 or when control and planning are overrated
https://irts.isca.org/update/31/webinar-covid19-control-planning
- Never stop learning!
https://irts.isca.org/update/65/never-stop-learning-webinar
- Step up with refugees!
https://irts.isca.org/update/90/webinar-step-up-wrap
- Include everyone!
https://irts.isca.org/update/102/webinar_recap_Include_Everyone
Join us and sign up for the webinar here
https://us06web.zoom.us/meeting/register/tZcsde-sqzMoGNxc7tb6tbcmXQ0PvTT0_rRz
If you have any questions or would like more information about the webinars or IRTS online learning, feel free to contact Monika Resetar mr@isca-web.org.