Sustainable funding for migrants' sporting activities – join the 6th IRTS Network webinar on 30 March
14/03/2022
By Maria Malyshkina, ISCA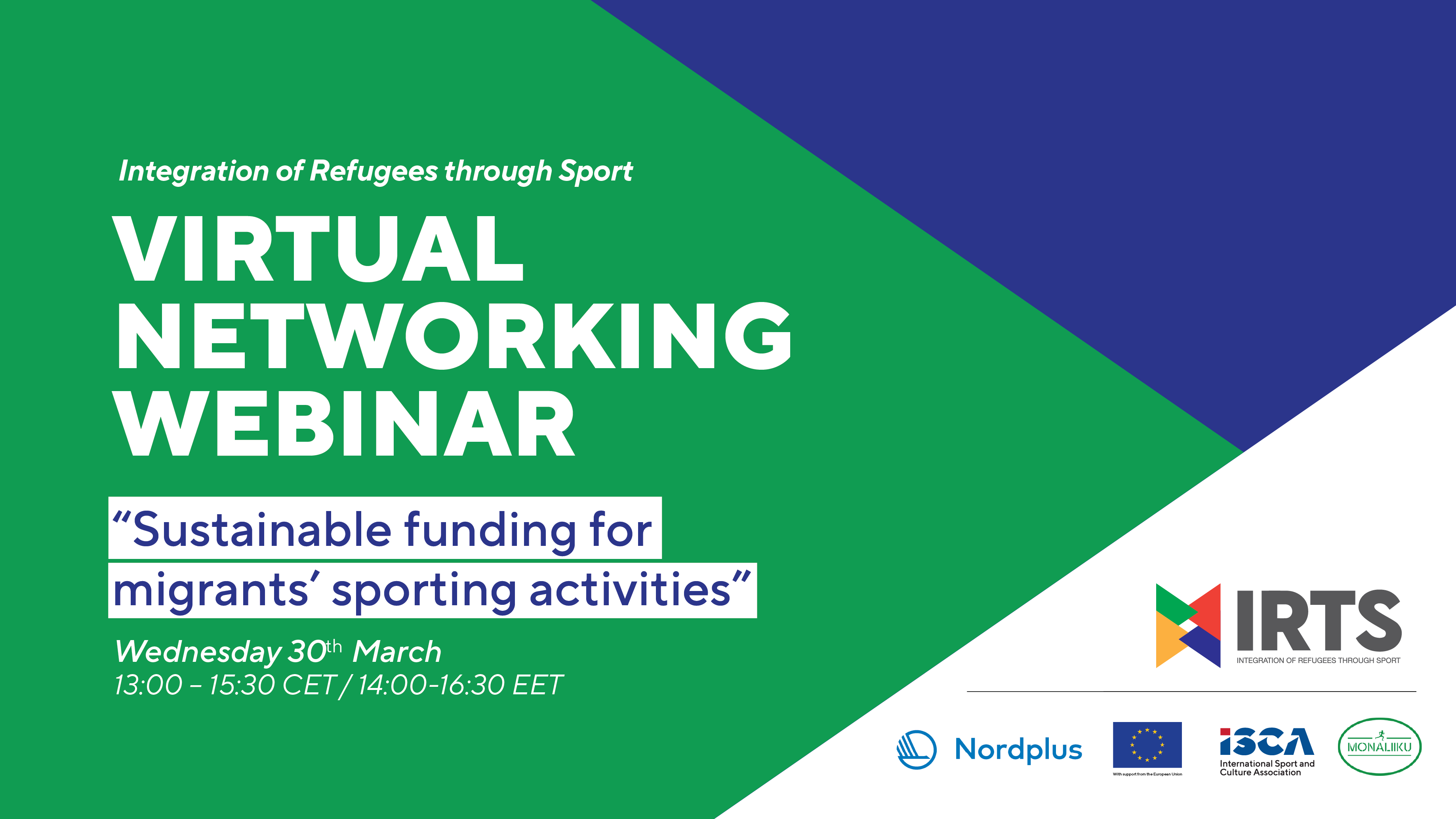 Our next Integration of Refugees Through Sport Network webinar, organised in cooperation with Monaliiku from Finland, is called "Sustainable funding for migrants' sporting activities". Join us on 30 March from 13.00 to 15.30 CET to find inspiration and examples on the topic.
We invited organisations and clubs that work with migrant and refugee populations from Italy and Northern Europe. In the first part of the webinar they will share how they organise sport and physical activities for migrants and refugees and how funding works in their organisation and country. The session will be continued by Ayisat Yusuf-Aromire, a retired Nigerian football player, who is currently a head coach at Monaliiku.
In the second part of the webinar we will break into smaller groups together with the presenters in order to share our experiences, challenges and solutions in the field.
For Finnish participants it is possible to organise English-Finnish translation. If you require assistance with the translation, please let us know during the registration.
About ISCA's IRTS Network webinars
ISCA's Integration of Refugees Through Sport (IRTS) Networking Platform, which has already connected more than 70 EU project leaders and stakeholders in sport and inclusion, is creating online opportunities open to even more people working in this field to meet, learn, gain recognition for their initiatives, and connect with each other.
The main goal of the webinars is to share experiences and make connections between organisations working with refugees. At the same time, the webinars will contribute to the creation of the second IRTS online course: Learning from experts and examples.
Find the recaps and recordings of the previous webinars below:
- COVID-19 or when control and planning are overrated
- Work together for a bigger impact!

If you have any questions or would like more information about the webinars or IRTS online learning, feel free to contact Monika Resetar mr@isca-web.org.