How do we keep refugee integration and inclusion on the political agenda?
Posted November 19, 2019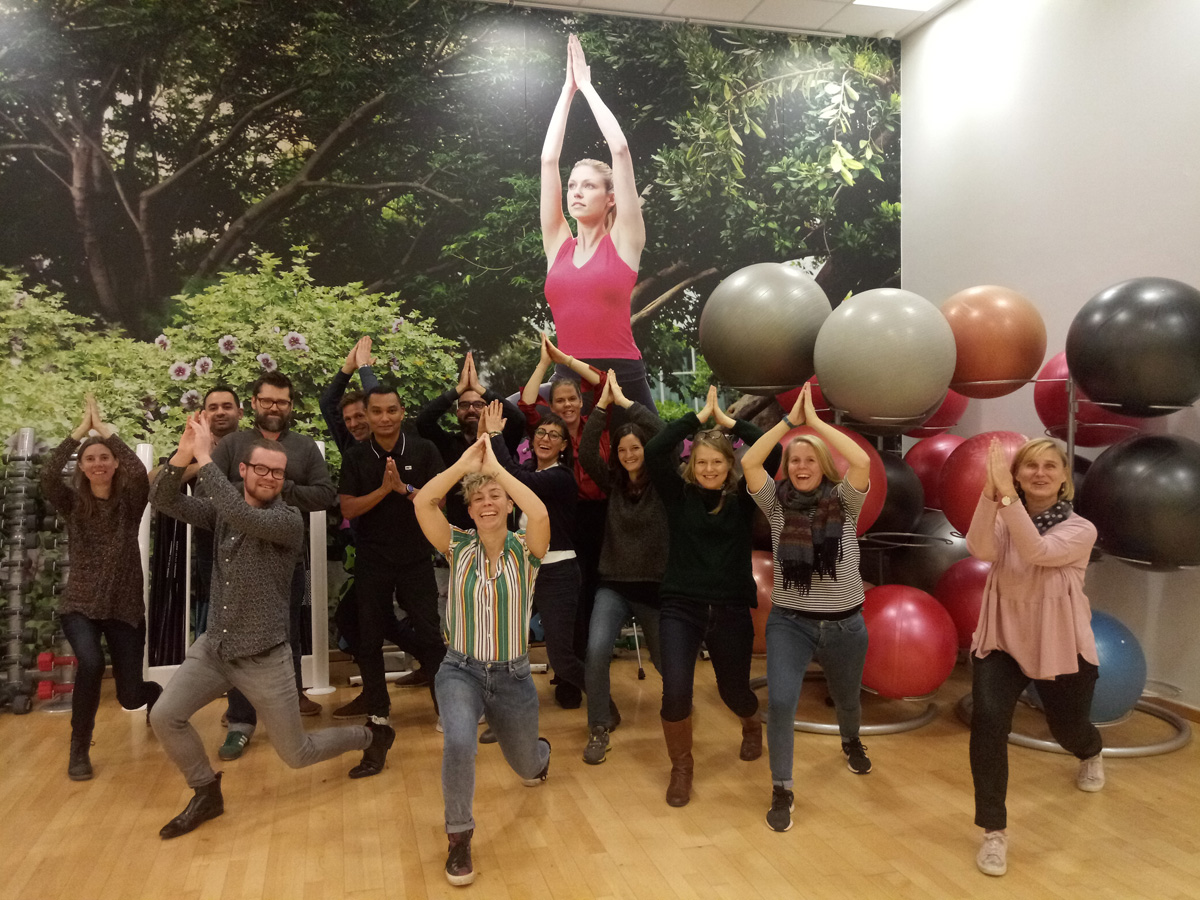 Next year the partners of the EU-supported MOVE Beyond project will gather insights from their consultations with refugees, community sport and humanitarian organisation staff, as well as their pilot actions in Denmark, Italy, Sweden and the UK to convince local and international stakeholders to keep supporting integration and inclusion through sport initiatives.
The third project partner meeting in Manchester, UK, addressed the challenge of changing political priorities across Europe as countries are receiving fewer asylum seekers. Despite this shifting focus, inclusion and integration remain paramount for thousands of asylum seekers and refugees who are still navigating the process of receiving permission to reside and live in new communities, and the residents who live in those communities.
"In Denmark, four or five years ago, it was a big political issue to integrate refugees into our society. Now, the rhetoric is not to integrate, but to prepare these refugees to exit. That's why we're fighting to get refugees back on the agenda because it's still a problem for them that they're not so integrated," Peter Bennett from DGI Inclusion says.
Beatrice Agostini from UISP in Trento also observed during the first year of the project that while the Italian pilot project, run in cooperation with ATAS in Trento, was succeeding in creating a football team comprised of locals and asylum seekers and drawing over 100 spectators at local matches, the away games could still be fraught with hostility and exclusion.
"We are still trying to raise awareness among the other teams, especially about the opportunity to join in social events after matches. We are encouraging the players and the spectators to be open and get in touch with the 'other', because the process of inclusion starts with them, too," she says.
Locals open doors and eyes to the potential of inclusion through sport
As part of the meeting, the project partners went on a study tour of Rochdale borough north of Manchester, where it was reported in 2017 that "every 200th person is an asylum seeker", the highest ratio in England. A touching presentation from a former asylum seeker, Aleksandra, who now runs Saturday fitness programmes for refugee women at Rochdale Leisure Centre, shone a light on an often overlooked target group of female immigrants who are seeking asylum from abusive partners or other difficult circumstances after moving to a new country.
The next stop was a visit to an asylum centre, where local Mancunian Tony volunteers his time, along with an endless supply of tea and biscuits, to run a small recreation room with a few of the residents, where everyone is invited to take a break and enjoy a game of snooker, table football or some basketball outside. The numbers of participants might vary every week, but the centre is a reliable oasis and social hub for the residents.
Next step – the first stakeholder event in Sweden
The MOVE Beyond partners will meet again in April 2020 in Vänersborg, which hosts the largest accommodation and training centre for asylum seekers in Sweden, Restad Gård, which cooperates with project partner Save the Children (Rädda Barnen). Save the Children and SISU's pilot project has focused on training refugees to carry out the focus groups for the project and the pilot project's activities. It is an approach the puts the target group at the centre of designing new initiatives, and will be showcased at the project's first stakeholder event in Vänersborg, which will include stakeholders from the Gothenburg area and further abroad.
Multiplier events will also take place in Denmark, Italy and the UK over the course of 2020, with the final project conference and advocacy event taking place in Brussels in October.
By Rachel Payne, ISCA