Podcast: "Why our activities are more sustainable than traditional team sports"
Posted July 21, 2020
By Rachel Payne, ISCA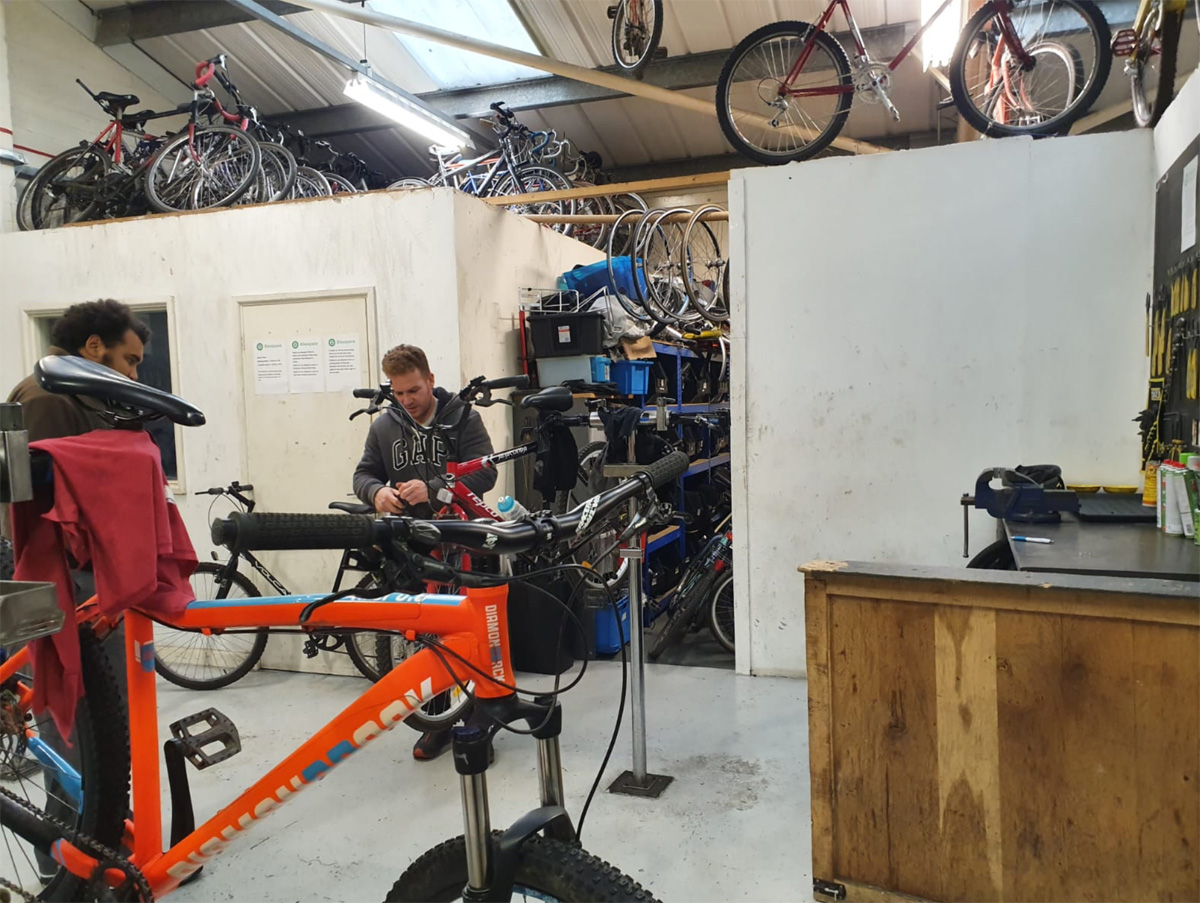 Although England was one of Europe's worst hit countries during the global pandemic, the MOVE Beyond project's UK partners have still succeeded in connecting asylum seekers in Plymouth to active transport opportunities in their community – and even to employment. In our latest MOVE Beyond podcast, we find out why Suvi Rehell from Devon and Cornwall Refugee Support (DCRS), Jamie Tresidder from SPARC social enterprise and Lucie Vickers from StreetGames chose to think beyond sport for their pilot and created a sustainable initiative that will continue to grow after the project wraps up in December.
As the Activities and Wellbeing Coordinator at Devon and Cornwall Refugee Support (DCRS), it is part of Suvi Rehell's daily work to find activity providers and coordinate the participation of about 350 service users (asylum seekers) in Plymouth. Suvi joined forces with SPARC social enterprise in South-West England last year to work on ISCA's MOVE Beyond project and saw the opportunity to meet a pressing need for the asylum seekers she works with.
While SPARC and StreetGames had originally planned to use the project's pilot activity as a bridge to connect asylum seekers with local sports clubs, Suvi noted that overcoming basic barriers to getting to the clubs – such as transport – was the first priority, and that active transport could be the answer.
"Often in situations when you're asking people 'What would you like to do?', even if the question is related to sport, what comes up are the really practical problems of 'Well, I can't get there' or 'I need support with everyday struggles such as transportation'," she says in the podcast.
These concerns also came out in the focus groups they conducted together with the refugees before starting the pilot, which helped tailor the activities to their needs. Jamie Tresidder says that making active travel more of a possibility and reducing isolation also complemented his social organisation's ambitions perfectly.
"The main focus of SPARC is to remove barriers such as cost, travel, stigmatism, previous negative experiences, lack of facilities – all of these physical barriers that can prevent people from accessing the power and positivity of sport and physical activity," he says.
"With the activities that we've chosen to deliver [in the MOVE Beyond project], they're all a lot more sustainable than your traditional team sports. We've set up walking groups, cycling and swimming, [which] was the next on the agenda [and was stopped by the lockdown]. So they're all things that people can carry on doing in their own time beyond the funding period of the project."
Bike project matches refugees' skills with community need
Building on DRCS's experience with asylum seekers and working from the "principles of sustainability and need", they established a local partnership with BikeSpace, a non-profit bike shop that receives bicycle donations and trains vulnerable youth in the community to repair them for sale. As part of the pilot, many of the bicycles have been donated further to the refugees and asylum seekers supported by DCRS.
"The best example we can give [from our pilot] is the bicycle project we came up with where we managed to match a service user, who at the time was still an asylum seeker and had previous training as a mechanic, with a need of lots of people to get around. Asylum seekers in the UK don't have the financial means to buy bus tickets daily and getting from one place to another is extremely difficult," Suvi says.
The bicycle project was a successful example of putting together new ideas, existing initiatives and skills of refugees and asylum seekers to get more people active – both physically and in their surroundings. The bicycle repair shop reopened at the beginning of June so the bike scheme was the first of their activities to continue after lockdown.
"This has actually been a lovely outcome of the crisis and the project," Suvi says. "Thanks to a surge of interest in bicycles [in the UK's reopening phases] he was offered a job in the bike shop."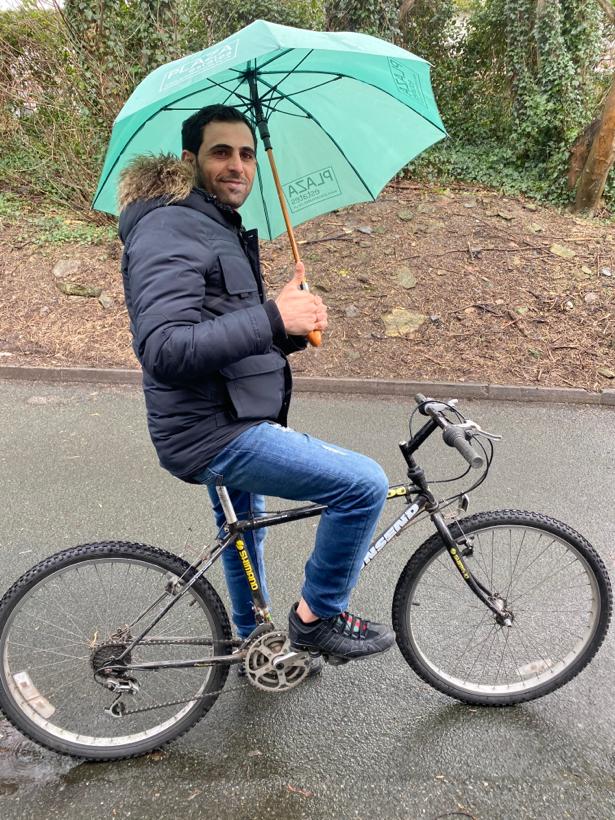 Collaboration is the future of working
Lucie Vickers from StreetGames says the pilot has demonstrated that a small scale project can have a big impact when complementary local organisations work together.
"In terms of the third sector, I think collaboration is the future of working because so many organisations complement each other," she says. "We have so many mutual objectives, so bringing expertise together and working towards a common goal just completely makes sense."
At the time of recording the podcast, the UK partners' other activities had not been able to restart, but they believe the walking groups that invite the asylum seekers to explore Plymouth's unique natural environment would also be able to continue soon as an outdoor option.
Lucie also says she is optimistic that the initiative will continue and grow after the project.
"Having been involved in [ISCA's] Integration of Refugees Through Sport projects since the start and having now worked in Newcastle, in the North-East of England, and now the South-West we now feel pretty confident that we can move to the replicate and sustain phase. So we really want to be able to roll out the learnings from those projects to support more refugees across the country and encourage more collaboration across Wales and England."
Find out how our UK partners beat the odds to make their pilot project a success: Listen to the podcast below