Podcast: "Third Half" and community outreach the winning formula for integration through football initiative in Italy
Posted July 14, 2020
By Rachel Payne, ISCA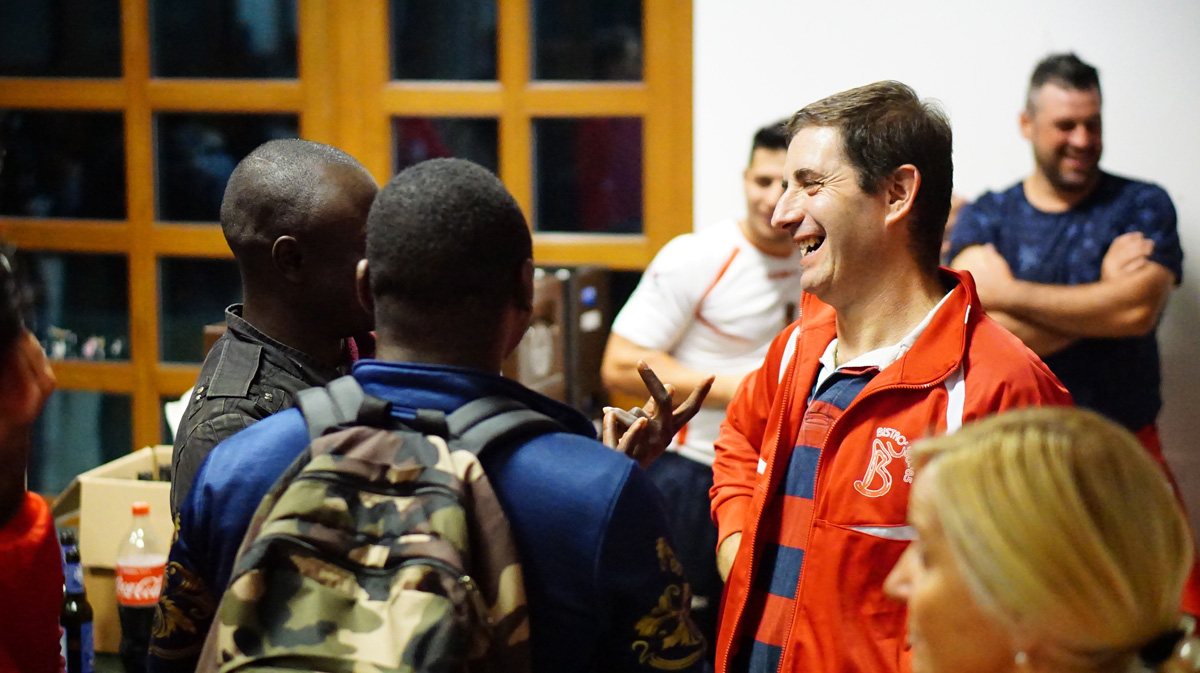 When UISP and ATAS Trentino embarked on their MOVE Beyond pilot project in Northern Italy last year, neither partner predicted the challenges that would come to affect their integration of refugees through sport initiative. But despite a shift in political priorities in 2019 and the brutal disruption of the global pandemic in 2020, Beatrice Agostini and Cristina Brezzi still discovered a winning formula that has not only made asylum seekers active members of a local football club, but also brought their voices out into the community. Their story features in our latest MOVE Beyond podcast.
Until last year, Cristina Brezzi, from social organisation ATAS Trentino, coordinated a reception centre hosting 80 asylum seekers. A drop in the number of asylum seekers arriving in Italy and a more conservative political outlook caused the centre to close in 2019, but her work with ATAS and UISP in Trentino is continuing through ISCA's MOVE Beyond project – and is indeed planned to continue "beyond" this EU-supported project.
Her collaborative partner, Beatrice Agostini, from UISP (Italian Union Sport for All), Italy's biggest non-profit sport for development organisation, says their MOVE Beyond pilot is a follow-up of two earlier projects focusing on integrating asylum seekers through football. In their initial model, UISP organised the tournaments and ATAS coordinated the asylum seekers' participation. But – as Beatrice points out – they didn't manage to find the winning formula with their previous two attempts.
"We realised we were not creating inclusion in this way. We were giving asylum seekers the occasion to do sport, but we were not including them in the society. The teams were made up of friends who already knew each other and there was the Mali team against the Nigerian team and they were speaking the same language between each other. So it wasn't a real project of inclusion," she says.
"So we imagined a new football team made up of persons from different countries, Italy included, where we put together asylum seekers with university students, workers, whoever wanted to join to play together in a real amateur league. And that's what we did."
The Third Half: More than "just sport"
Beatrice and Cristina established the Intrecciante (meaning "to link together") team comprising 15 Italians and 15 asylum seekers and registered it in the local league. By joining the team, the asylum seekers became active members of their club, attended its meetings and could vote in its club elections.
They held an open try-out session in June 2019, inviting anyone who wanted to join the team to come along, and were blown away by the response.
"We were actually quite surprised because many, many guys showed up. This is thanks to the success of the previous year, not really in terms of results because we lost most of the games, but because I think people really understood that this was a team where something else was happening. It was not just about the result," Beatrice says.
The "something else" started with an idea to add a "Third Half" to the team's matches, which Beatrice and Cristina adapted from grassroots rugby. The Third Half brought together all players from the home and opposition teams, as well as their supporters, to share a meal (donated by social cooperatives) and drinks after the match.
"[Adding the Third Half is] really important because it gives… the refugees [the opportunity] to get in touch with more people – to expand their network, to speak Italian. Lots of asylum seekers said that being part of this team helped them improve their Italian even more than just having Italian lessons," Beatrice says.
At first, some of the opposition teams didn't want to participate, but Beatrice and Cristina persisted with the offer. They also made sure the asylum seekers had the chance to "educate" Italians as much about their cultures and situations as they learned about the Italian culture and language themselves.
"The integration process is never unidirectional," Cristina explains. "Our project aimed at creating a team where the players are also engaged outside the tournament to raise awareness within the local community."
As a result, the players found themselves receiving invitations from universities, local radio stations and newspapers to share their stories – and won a local prize awarded to young people for speaking out and leading positive change.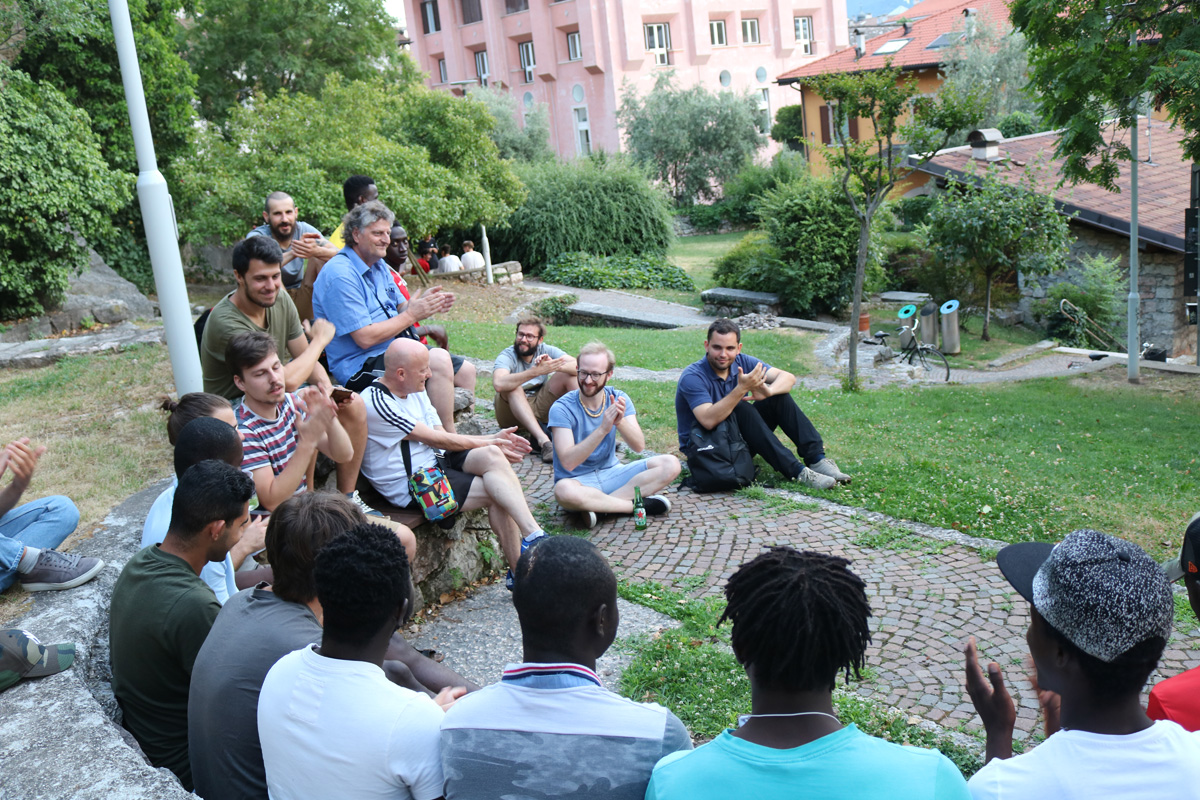 Expanding the Intrecciante model to other sports
The matches started in October 2019 and continued until Italy locked down in 2020. To keep in touch with the community online, the players remained active, sharing football skills – and even recipes – via social media videos.
Although the political and health situations are still casting shadows over their initiative, UISP and ATAS plan to expand the Intrecciante model to other sports like basketball and volleyball. It's all about capitalising on a winning partnership, Beatrice says proudly.
"Working together was really important, because even if we had the same goal, which was to include refugees in the activities and in society, our specific competences are still quite different. We, as UISP, probably wouldn't be able to engage asylum seekers if ATAS was not helping and, the other way around, ATAS would probably have some trouble organising a sport activity without sport competences. So working together was fundamental to the project and achieving really great results."
Cristina agrees, noting that the project has changed how she sees the value of sport in integration.
"When I think about sport I think of something professional and competitive. But through this project I've learned that sport is just a tool. It's a way to be together and do things together. To do inclusion you need to know people, and to know diverse people you need to do something with them."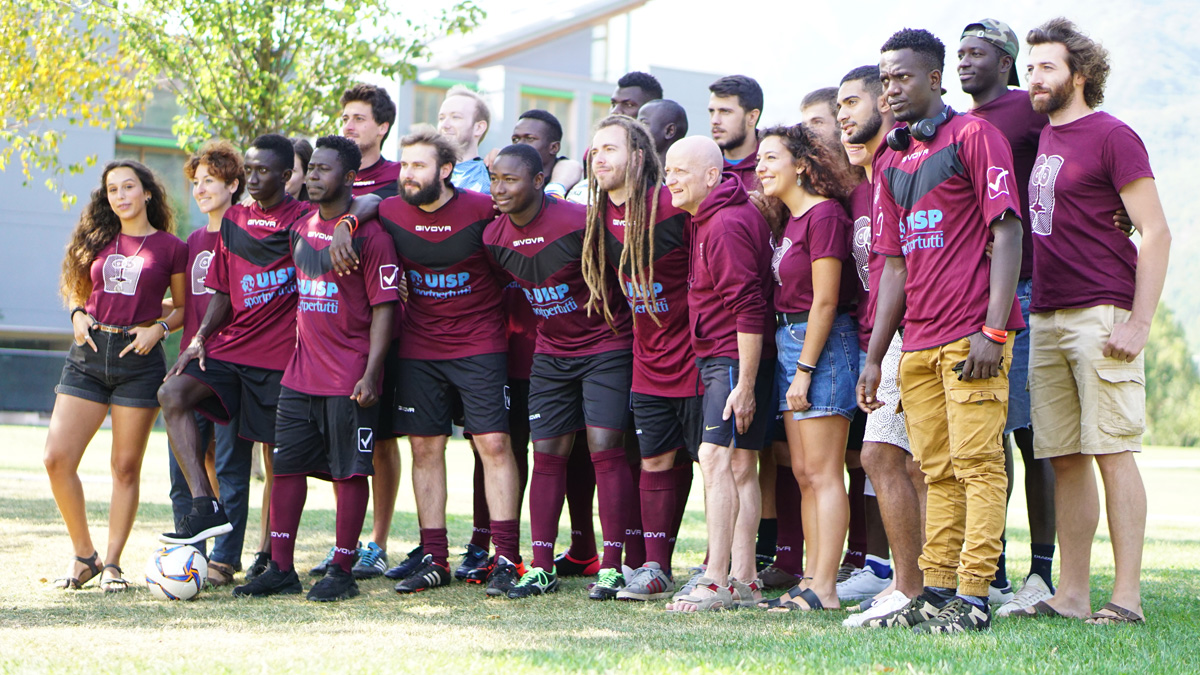 Find out how UISP and ATAS struck gold with their winning formula: Listen to the podcast below.