Measure the impact of your work: New Theory of Change course now available
Posted December 3, 2020
By Maria Malyshkina, ISCA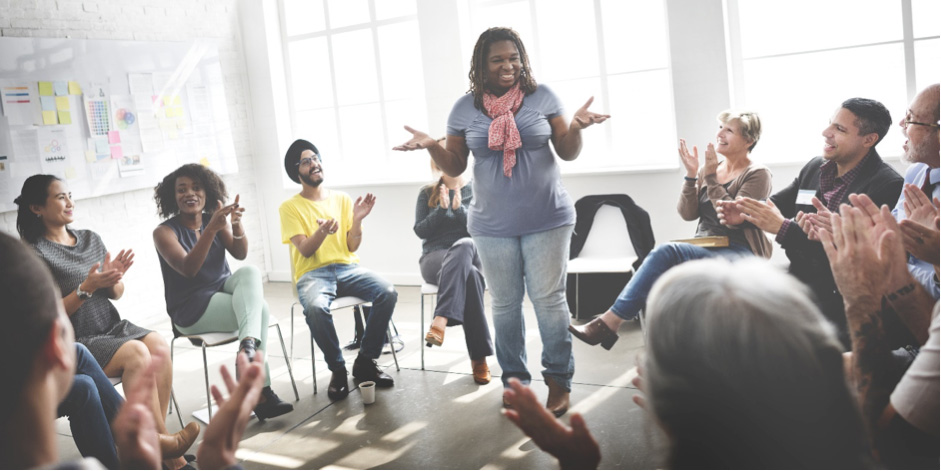 Photo: Shutterstock
A brand new learning opportunity has just been launched on the ISCA Online Learning Platform: A Theory of Change (ToC) course. Created in collaboration with InFocus, experts in the ToC method of structuring activities to achieve the best results, this course intends to help you measure the impact of your work. Here's what you need to know about it.
The course consists of 14 modules which will take around 3 hours to complete, addressing not only the logic behind the Theory of Change methodology, but also such topics as applying the ToC in the Integration of Refugees Through Sport (IRTS) context, different scopes and levels of the ToC, its benefits, and how to develop a ToC on your own.
Don't feel too challenged though! We aimed at creating a useful resource that features engaging and interactive materials. Check out this game which helps illustrate common assumptions and misconceptions about refugees:
We believe that the ToC is a great tool for organisations to define how to achieve proper change and how to measure it. With the challenges sport sector is facing in terms of involving refugees and asylum seekers, it is very helpful to be aware why a desired change is expected to happen in a particular context and how our activities lead to social change. Moreover, it is a powerful tool to help communicate the results of our programmes with existing and potential stakeholders and funders.
The Theory of Change course can be found at https://learn.isca.org/. The course builds upon previous experience from ISCA and our partners in IRTS projects aimed to build the capacity of the 'doers' in the field. For more valuable advice and practical tips from people working for sport and humanitarian organisations, take our basic course on Integration of Refugees Through Sport.
To get you fully equipped, two more courses are to follow in 2021-2022:
Learning from Experts' Examples, where you will discover a range of good examples from experts working in the field of IRTS that have already achieved positive social impact and social change;
Advocacy for Integration of Refugees Through Sport, where you will find general knowledge about advocacy and tips on how to be successful in raising awareness of the value of IRTS.
The IRTS Networking Platform is co-financed by the European Commission under its 'EAC Sport as a Tool for Integration' funding stream to bring together people and organisations specialising in the Integration of Refugees Through Sport. Please visit irts.isca.org to find out more about the project.