MOVING Beyond research to implementation
Posted February 14, 2019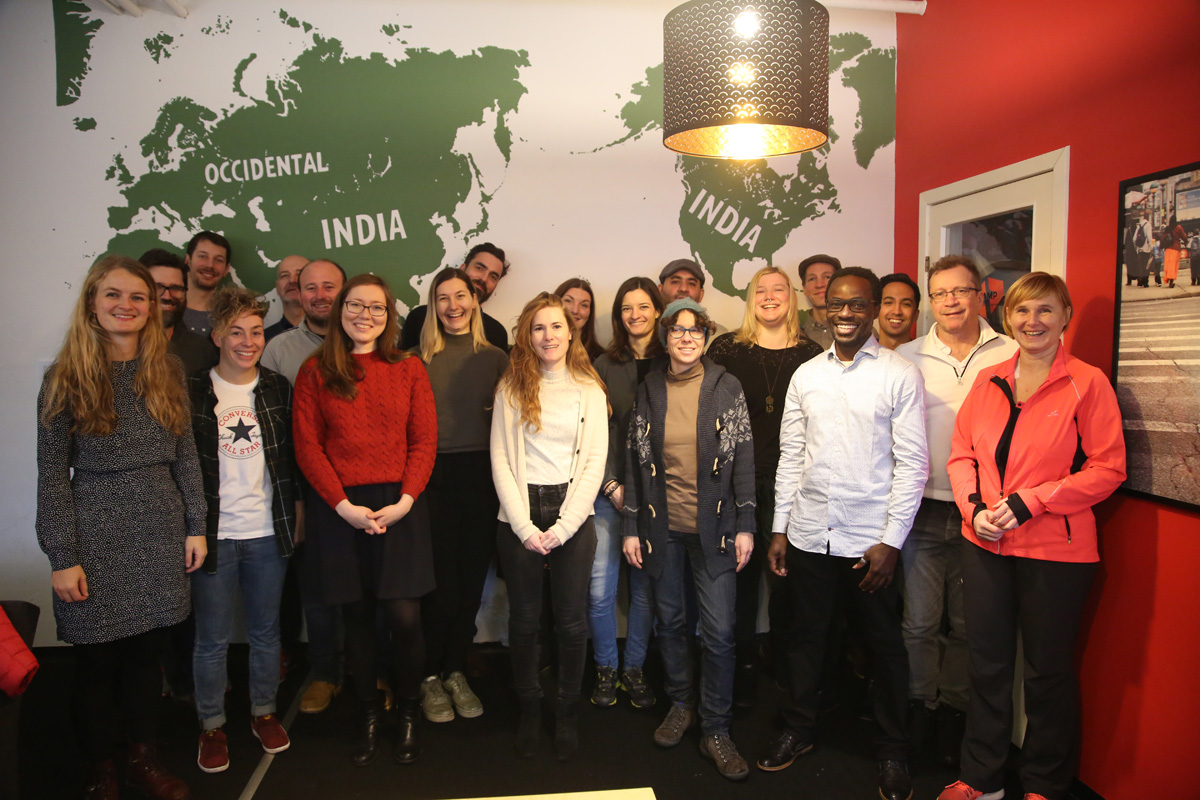 This month, ISCA and our project partners from 5 countries started a brand new project that will "MOVE Beyond" the practical research done in our Integration of Refugees through Sport projects to testing initiatives in different European countries.
MOVE Beyond is a two-year project supported by the EU's Erasmus+ Sport Collaborative Partnerships, which aims to enhance cross-sector collaboration on grassroots sport and physical activities for societal inclusion of refugees by enabling stronger involvement of non-sport actors.
The partners include the University of Copenhagen's Advanced Migration Studies and Belgian organisation Demos, who specialise in research and analysis of best practices in inclusion of refugees and migrants, plus four "implementation pairs" that will work on small scale pilot implementation projects in four of the countries. These include DGI and the Danish Red Cross (Denmark), UISP Trentino and ATAS (Italy), Västra Götalands Idrottsförbund and Save the Children Sweden (Region West) (Sweden), and StreetGames and SPARC Sport (UK).
In creating these cross-sector partnerships, the partners are aiming to show how to approach and overcome common barriers that prevent asylum seekers and refugees from getting involved in community sport or other activities offered in their communities.
As part of the pilot project preparation, the partners will consult other organisations working with refugees and speak to refugees and/or asylum seekers who are part of existing programmes to gain valuable insights before commencing the pilot implementations.
Inclusion is a community-wide effort
Beatrice Agostini from UISP Trentino underlines the importance of consulting people delivering projects, people from the community and the refugees themselves, in order to take a starting point in inclusion rather than developing specific or separate activities for the target group.
"The biggest challenge is to integrate refugees and asylum seekers in sport without creating activities directed only to them. This creates another form of isolation from the rest of the society. The real challenge is to include locals in the activities with refugees."
Zakayo Wandoloh from Demos agrees that creating opportunities for inclusion through sport can be a warmer gesture from a community to the refugees, which can ultimately have a greater impact on the community as a whole, than formal programmes focusing primarily on integration upon arrival.
"The distinction between merely allowing people into a community and welcoming them to such an extent that the community changes is worth emphasising," he says.
"This approach reflects a number of international statements and is essential to human dignity, to the enjoyment of sports and exercising of human rights. Inclusion also emphasises a sense of belonging, which includes feeling respected, valued for who you are, feeling a level of supportive energy and commitment from others."
Sport and play can both heal and open new doors
DGI is already working with local sport clubs to train coaches to introduce sport and play to language schools and asylum centres, and believes that specialised programmes in these early stages are also very important.
"Many refugee children have never experienced the freedom of care, sports and play," Peter Bennett, the Head of Inclusion in the DGI North Zealand region says.
"Some have simply forgotten what it's like to be a child. Camps and training sessions with their peers can help heal the emotional scars and create a relatively normal happening in their troublesome life as a refugee. And at the same time it gives them a way into being part of the Danish society with other children."
A new opportunity to make a difference
The MOVE Beyond project presents an exciting new beginning for SPARC Sport, and an opportunity to become a frontrunner in this field of work in the English county of Cornwall. It is an opportunity not to be missed, and one that will help make a difference to the community SPARC Sport's Director Jamie Tresidder says.
"This project will enable us to test various methods of working with refugees and we will be the only organisation in the South West of England engaging with refugees directly with sport. It will enable us to build genuine and meaningful relationships with the refugee community to understand their interests and barriers as well as with community based sport/leisure organisations to help overcome them to bring about genuine inclusion and integration," he says.
It will be a demanding two years for the project partners to bring their ideas to life, but in the process they will be working rewards that are set to not only enrich their work and their partnerships, but ultimately enrich their communities and the lives of some of their newest community members.
The MOVE Beyond project is co-funded by the European Commission under the Erasmus+ Collaborative Partnerships in Sport programme.
By Rachel Payne, ISCA