How do you continue sports activities for refugees under lockdown?
By Rachel Payne, ISCA
Posted April 29, 2020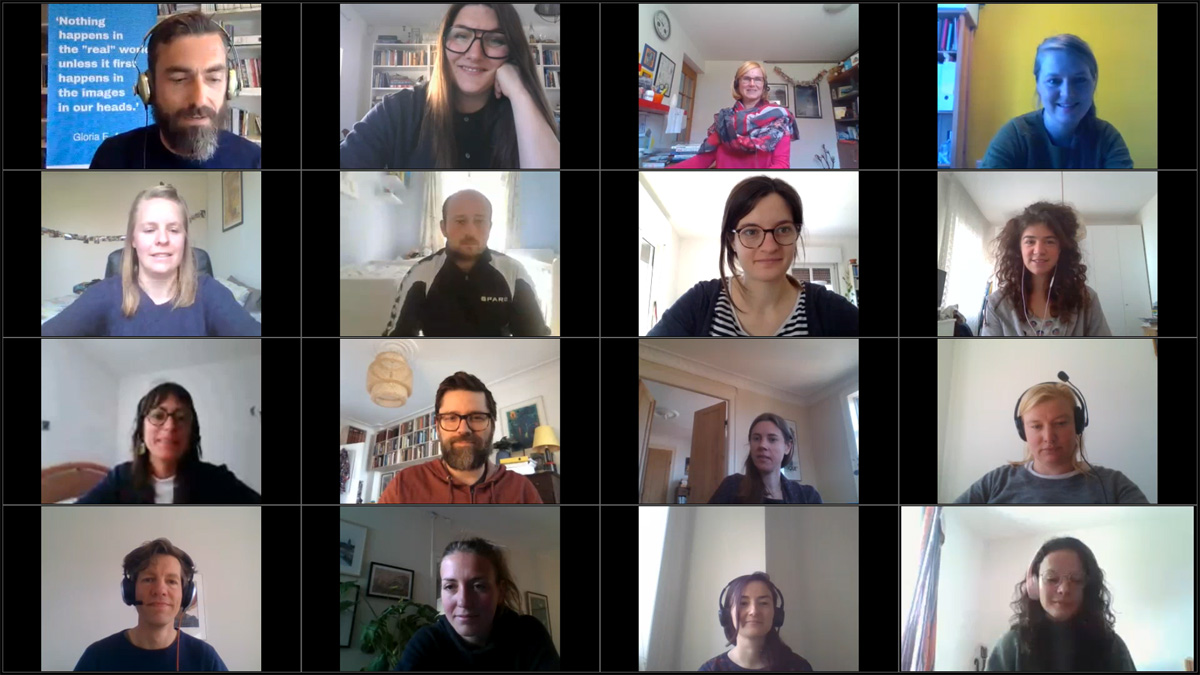 MOVE Beyond pilot activity partners share their experiences
The MOVE Beyond project partners carefully considered potential risks before starting their pilot activities with refugees last year. But none could have anticipated a global pandemic, lockdowns and the challenge of having to move their work online – including their fourth partner meeting in April 2020.
The meeting should have taken place at an asylum centre in Vänersborg, Sweden, in mid-April and be combined with a multi-stakeholder event showcasing the work of refugee activity coordinators (Intercultural Physical Activity Leaders). The event was being organised by RF-SISU's community sport and inclusion branch StreetGames Gothenburg and Save the Children Sweden Region West.
Although Sweden is one of the only countries in the world that didn't shut all sporting activities down and kept gathering limits up towards 50 people, StreetGames and Save the Children were not willing to take the chance and risk their participants' health. The multiplier event was postponed (also due to international travel restrictions) and they reduced the size of their outdoor activity groups to less than 10.
"We don't want to in any way be a cause of them getting the Covid-19 virus or spreading it," Save the Children's Abdul Adnan Ghani says. "We were even stricter than the government's rules because we have to protect this vulnerable group."
Adnan and Hanna Johansson, from StreetGames Gothenburg, said they were impressed by how quickly the Intercultural Physical Activity Leaders improvised in response to the situation, with one of the women moving her dance classes online. But writing a Plan B scenario will certainly be part of their future project plans.
"We were very optimistic in the beginning and we did not think, 'What is the worst that could happen?' like it did now with corona," Hanna says.
Adnan speaks from experience of having been a refugee that he was not entirely surprised the refugee leaders worked out alternative solutions so quickly.
"We used to always plan for the worst case scenario because we're living the worst case scenario, all the time being on the move and all that. We always have to have a back-up plan," he says.
Activities on hold in Europe's worst hit countries
Two of the MOVE Beyond partner pairs are based in two of Europe's worst hit countries during the pandemic, Italy and the UK. Both had to put their activities on hold but have remained in frequent contact with the refugee participants online.
For Northern Italian partners UISP Trentino and ATAS, this meant an abrupt stop to the football league where their mixed team of Italians, migrants and asylum seekers, Intrecciante, play their matches.
During the lockdown, the players shared videos of them teaching football tricks and cooking dishes from their homelands online with the local community in Trento.
"We wanted to give a positive message of social inclusion and to keep the relationship with the whole society despite the Covid-19 emergency," Cristina Brezzi from ATAS Trentino said.
The pilot project in the UK, organised by SPARC, Devon and Cornwall Refugee support and StreetGames, has just started to take off when all of the community was forced inside. The activities were designed to help the refugees and asylum seekers get around outside with bikes, city and nature walks and swimming, so could not continue indoors – with the experience of isolation and restriction being amplified and having heartrending consequences for the group.
"The current pandemic has hit the asylum seeker and refugee community disproportionally," Suvi Rehell from Devon and Cornwall Refugee support says.
"The level of mental health struggles people are going through is really immense and really serious so there are a lot of people who would have participated in our activities three months ago who quite simply right now are not able to because they are too unwell and that is due to everything that everyone else is going through under lockdown just being multiplied."
First to start again – when staff can come back
Denmark is one of the first European countries to consider allowing grassroots sport to resume, but the Danish Red Cross and DGI will need to wait until staff in grassroots sport organisations are allowed to return to work, which is not tipped to happen until June.
But the project goes on. The smiling faces of adaptable and resilient people working in the field of Integration of Refugees Through Sport in the photo above are a reassuring sign that these initiatives will take off again when we return to a "new normal".
We recorded 4 podcast to gather these experiences from the pilot partners, how they adapted to Covid-19 lockdowns and how they started their pilots together.
Listen to the podcast with the Swedish partners Save the Children and RF-SISU (StreetGames Gothenburg)
3 more podcasts coming soon…