My most culturally enriching experience as a PE teacher: Valuable first-hand insights for Integration of Refugees through Sport partners
Posted October 31, 2017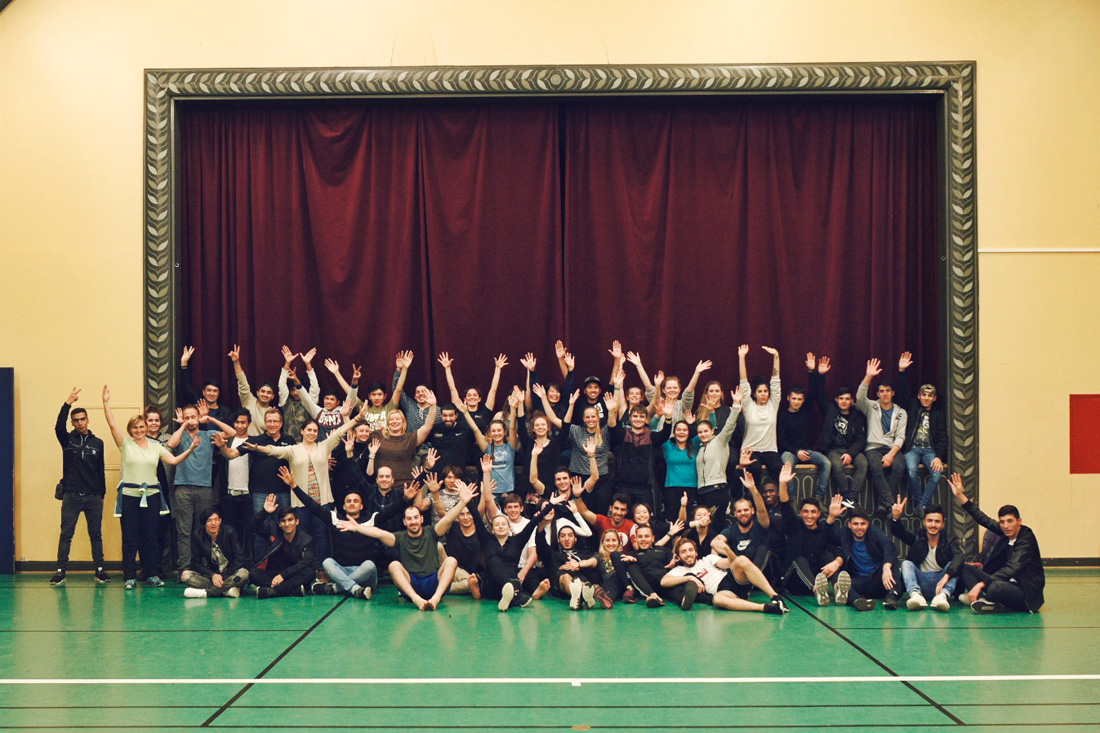 Photo by Lauriane Jagault, ISCA
"The young men you're about to meet are mostly from Afghanistan, aged between 16 and 20. They all came to Denmark unaccompanied. They are living in asylum centres around the country and their cases are being processed, but their future is uncertain."
When Morten Andersson (pictured above, standing in the centre), who for almost two years led a specially established "asylum school" in Ollerup on the Danish island of Funen, prepared ISCA and our Nordic partners of our Nordplus supported Integration of Refugees through Sport project to interview a group of 20 young refugees, he gave us more than a quick briefing on a group of people we didn't know. Several hours prior to the meeting he shared with us a wealth of cultural and pedagogical insights he had gained over two years working with some of the most vulnerable people living in Denmark.
"This has been my most culturally enriching experience in many years of teaching PE," Morten told us at the Ollerup Academy of Physical Education. The complex task he was given when establishing the asylum school was to develop a physical education approach that would meet the asylum seekers' needs, support their rehabilitation and help them learn essential language and social skills.
Andersson explained that it takes a delicate touch to work with young people who are suffering from a gruelling journey, post-traumatic stress disorders from their experiences back home and on the way to Denmark, as well as a "collision of cultures" when 10 different nationalities land together in a new community. The preconditions for integration, he said, are offering a structured routine every day – including friendly greetings, games and physical activity (building up from slow, relaxing movements), and language development – with the flexibility to allow the participants take a break and come back if they need it.
"We focused on the very basics of feeling human and like citizens," he said. "Physical activity is an ease, a break from mental stress. Although it is not therapy in itself, it has a therapeutic and stabilising effect. It can help in getting the alarm and alertness out of the system."
He uses the term physical activity rather than sport, because of the common association of sport with high-tempo team sport, which involves too much contact and competition for young people who have high stress levels and are unfamiliar with each other.
"Scoring a goal can be dangerous when you put high alert people on the same field," he says, referring to cases in which fights between refugees have erupted on the football field. "On the other hand, physical activity everyday has a big effect on stabilising and reducing the arousal level."
The factors contributing to this state of alert are diverse and often related to serious traumas. From having difficulties communicating, to fears about authorities, their future and their families, to recalling deaths that they have witnessed, and severe culture shock, every day can be a battle to function normally.
"Everything is different – every single thing. 'I spend 24 hours a day adjusting. I get very tired – but I don't sleep.' Basically in all ways they are working on overload," Andersson says. "One thing that keeps them going is that they laugh about things, they laugh about the system and their environment."
And that's what we find when we sit down to meet the group of smiling, but understandably a little apprehensive, young men.
The Integration of Refugees through Sport project is supported by NordPlus Adult and Erasmus+. The project is developing a series of videos, including a tutorial drawing on the partners' and Morten Andersson's expertise in working with this target group. The resources will be available in 2018.
Article by Rachel Payne, ISCA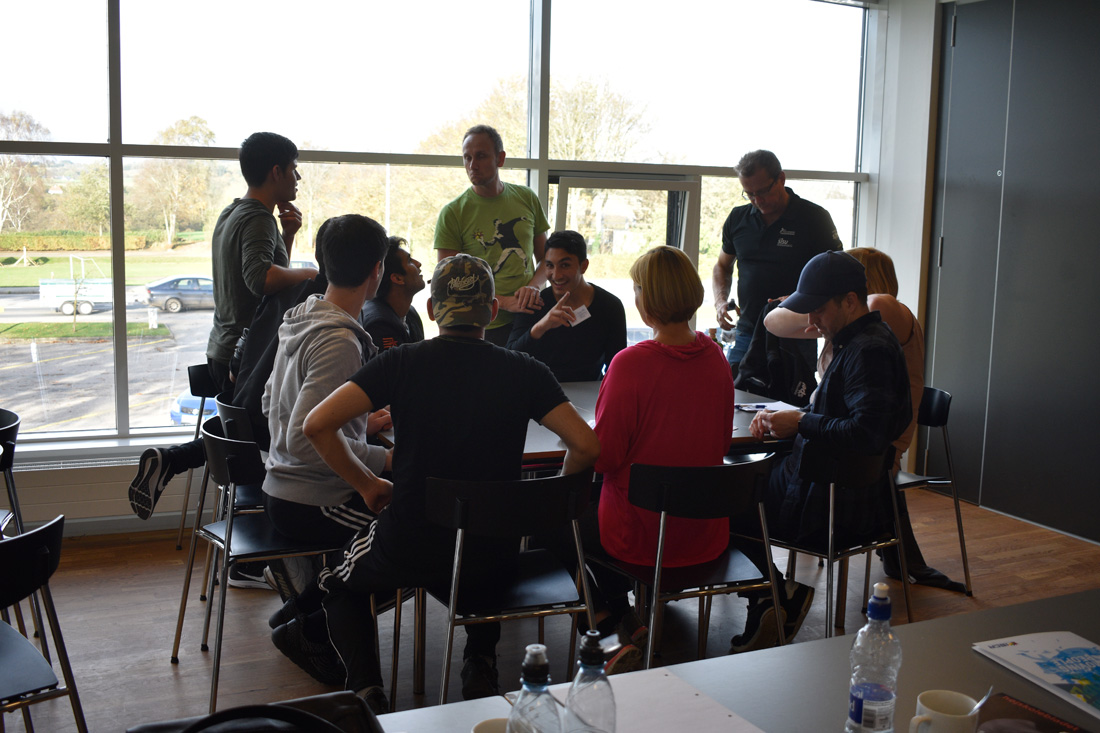 Photo by Lauriane Jagault, ISCA