Sometimes all it takes to rehumanise us is a little dance!
By Javier Mira, Mexico
Posted October 31, 2016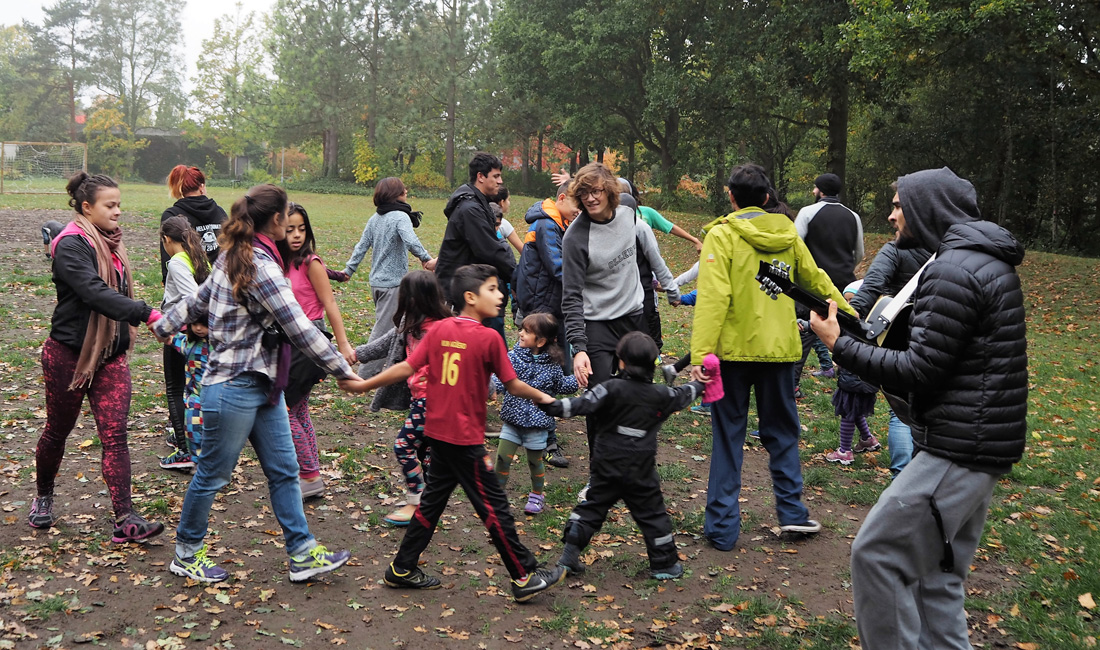 Photo by Helge Fisker
If pity makes you look down on someone and feel sorry for them, empathy is what makes you stand face-to-face and look them straight in the eye, breaking the barrier between them and us.
From 18-20 October, we (the international students from the Ollerup Academy of Physical Education) had the chance to visit both an asylum centre and a school to work on integrating refugees through sport. We danced, we played, we sang from the top of our lungs, we heard an intriguing mix of Danish, English, Arabic and even more languages that, for many of us, only existed in movies and books. Laughter and joy filled the room.
But before we got there, our planning process brought up many doubts: Would the activities that we planned work across cultural boundaries? Were we prepared to give instructions and communicate in Danish?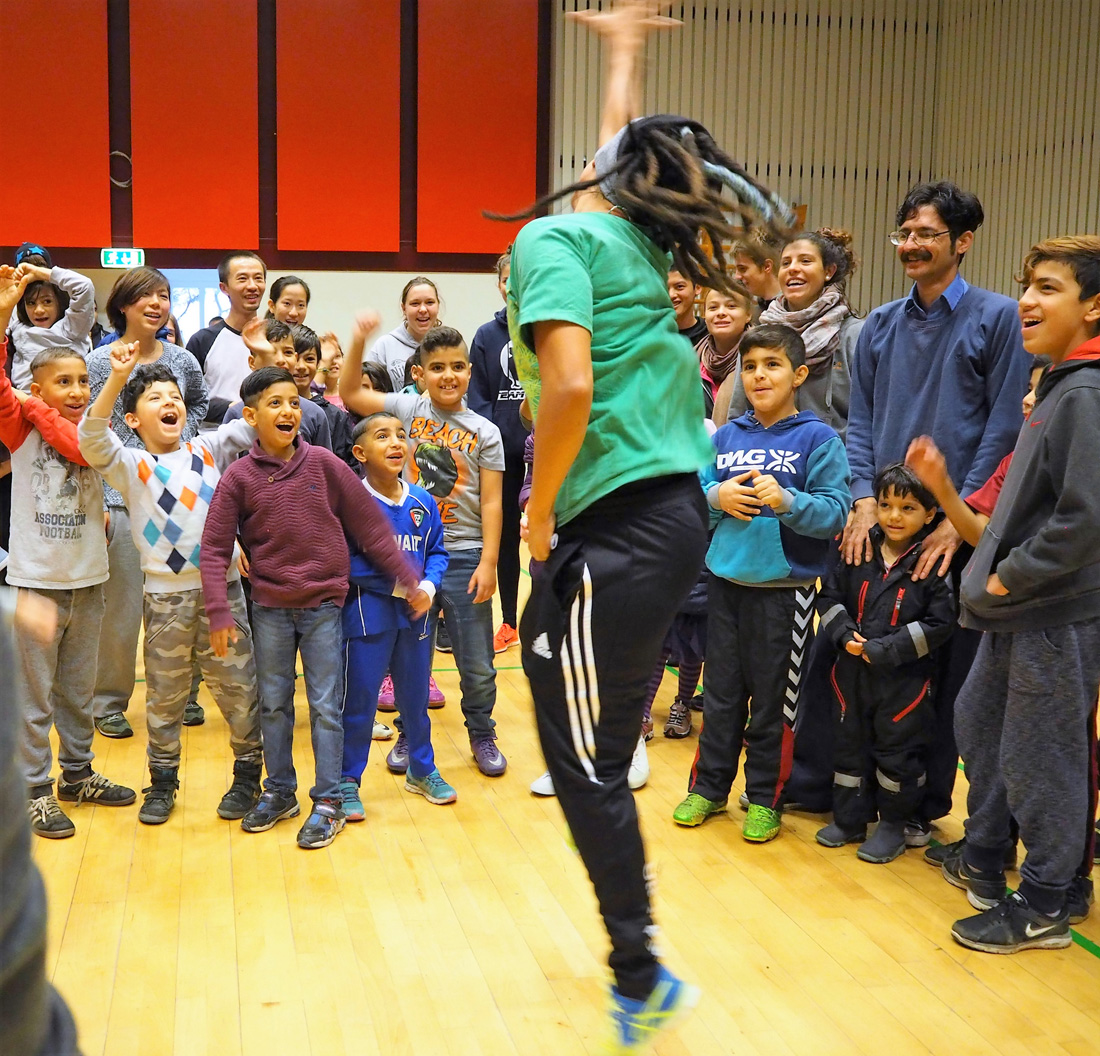 Photo by Helge Fisker
One of our team-mates summed up the solution in one of our feedback sessions: when we stopped worrying about working with refugees and started playing with them and having fun, the air became lighter. If I learnt something that week it is that sometimes all it takes to rehumanise us is a little dance.