Lower the barriers!
Posted January 27, 2017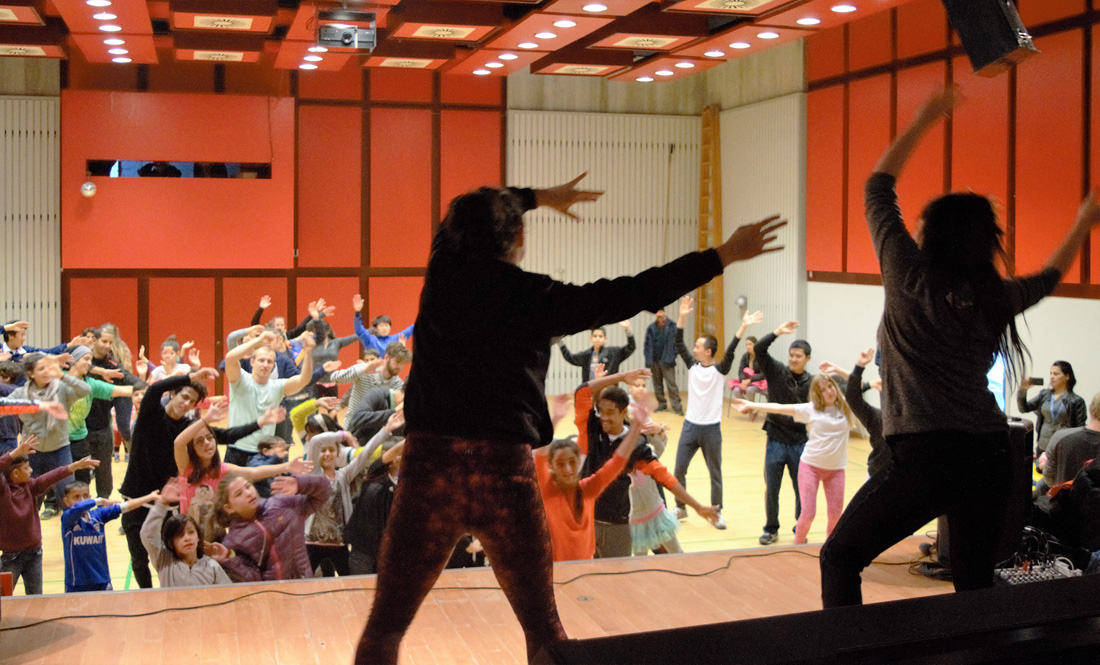 Comment by ISCA President Mogens Kirkeby, Photo of ISCA project Integration of Refugees through Sport (Maria Lourdes Gonzalez).
At this time of the year many people consider becoming more physically active. For some that is a simple decision and they will just be more active more often – at least for some weeks or months. But for many such a decision is very hard to carry out. For people who are not used to being active, the distance from being inactive to being just a little active can be seen as a personal challenge with many barriers.
Increasing participation in sport and recreational physical activity is an overarching goal in our sector and to reach this goal we need to assist inactive beginners and 're-starters' to overcome the barriers and provide good, secure and easy first steps towards a more physically active lifestyle.
We need to lower the barriers!
But barriers can be manifold and differ depending on the person's circumstances. They can be social barriers, which make it uncomfortable for a beginner to be motivated to take the first step or feel welcomed in their new activity.
They can be practical or financial barriers, where there is a mismatch between the person's ability or what they can afford and the activity provided locally. Or they can be absurd structural barriers, such as legislation making it difficult to provide a quality activity to citizens.
Beginners and re-starters need support and nurturing – not unnecessary obstacles.
If we want to be successful in increasing participation, we need to focus on reducing social barriers and removing structural barriers.
In 2017, ISCA will focus on good examples of lowering and removing barriers so that people can adopt a more physically active lifestyle. We will also put focus on structural barriers which should be removed. We are interested in your feedback, so if you know any good examples of successful activities that have broken barriers or – on the flipside – unnecessary structural barriers that are preventing citizens from getting active, we would like to hear from you at info@isca-web.org
Looking for more inspiration? We are no strangers to this field – not long ago we published the MOVE Handbook of barriers and solutions to promoting physical activity to socially disadvantaged groups. Find out more here: http://www.isca-web.org/english/otherinitiatives/movehandbook
Taking the good examples from this handbook as a starting point, we created MOVE Quality and MOVE Transfer, recognising and up-scaling successful initiatives across Europe. In 2017, our MOVE Transfer method will continue to evolve through our current projects focusing on refugee integration, women in sport and urban spaces.