Vote for your Integration of Refugees Through Sport Role Model: Citizens' Choice Award
01/10/2021
ISCA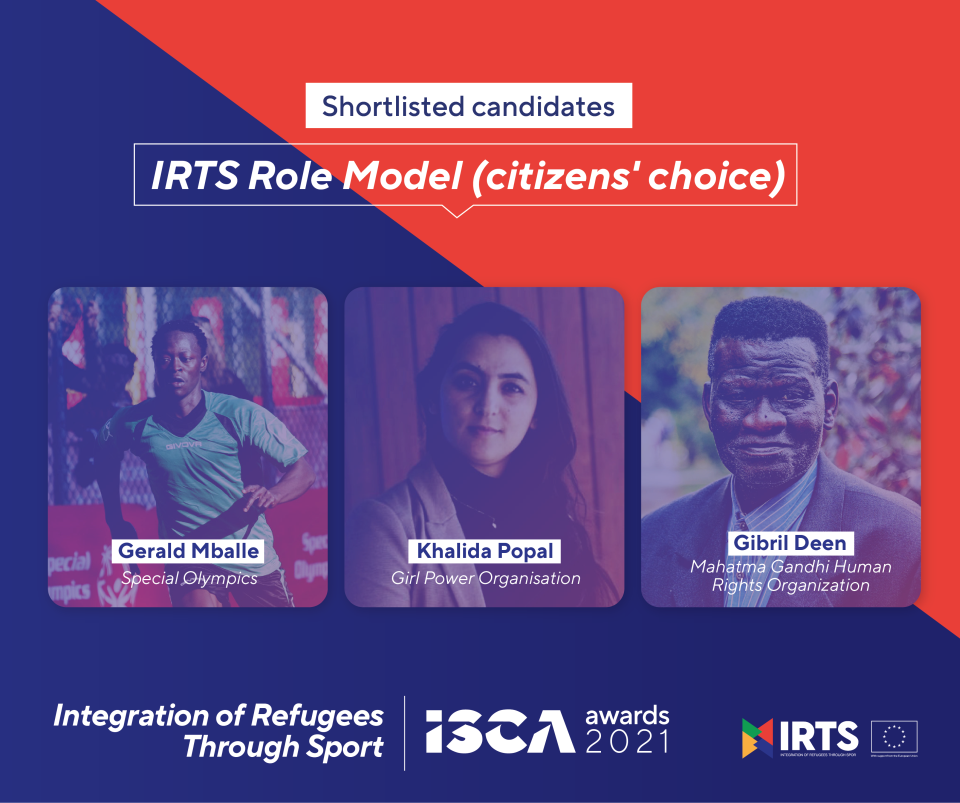 Public voting for the ISCA Awards Integration of Refugees Through Sport (IRTS) Role Model category is now open!
With this category we want to award a person who makes a difference in their communities, schools, sport clubs or workplaces. We received many nominations and our jury members made the difficult decision to select three finalists who stood out the most, and now it's up to you to decide who the 2021 IRTS Role Model will be!
Read more about the candidates here:
Gerald Mballe
Khalida Popal*
Gibril Deen
* Please note that Khalida Popal is in the IRTS Awards jury. As she/her organisation has also been nominated for awards, we made sure that she has not been voting in those categories.
The voting form will be open until 31 October 2021 and the winner will be announced at the MOVE Congress in Brussels on 17 November.