SPIN Refugees project offers €500 grants for refugees and asylum seekers to gain sport sector qualifications
04/05/2022
Fairplay Initiative and ISCA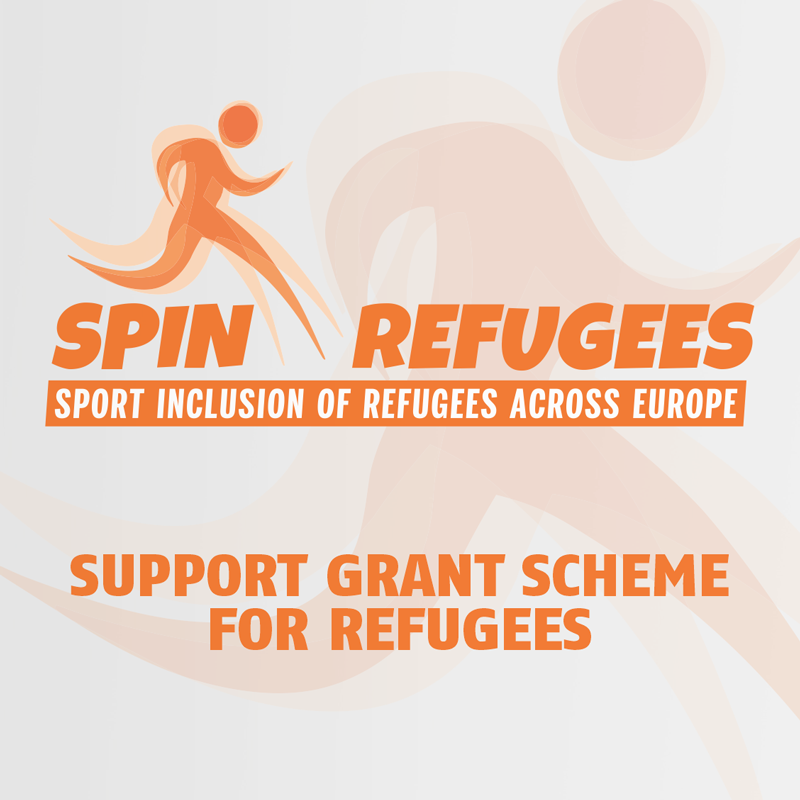 IRTS Network partner Fairplay Initiative is offering grants for refugees and asylum seekers to obtain a training qualification in sport through the SPIN Refugees project. The Support Grant Scheme intends to contribute to more equal opportunity in the sport sector - and women are very much encouraged to apply.
A grant of up to €500 can be provided to individuals based on a simple application procedure. The selection is carried out by the SPIN Refugees partner organisations in the nine project countries.
Application Criteria – you can apply IF:
You are currently seeking asylum OR you have been granted asylum AND
You live in one of these countries: Austria, Denmark, Finland, Germany, Hungary, Ireland, Italy, Netherlands, Portugal AND
You complete a sport-related training or course between January and October 2022
Applications must be submitted by Monday, 23 May 2022 to be eligible.
Find out more and how to apply at the official project website.