IRTS Networking Platform partners share responses to Ukrainian refugee crisis and collaboration across borders
20/04/2022
Maria Malyshkina, ISCA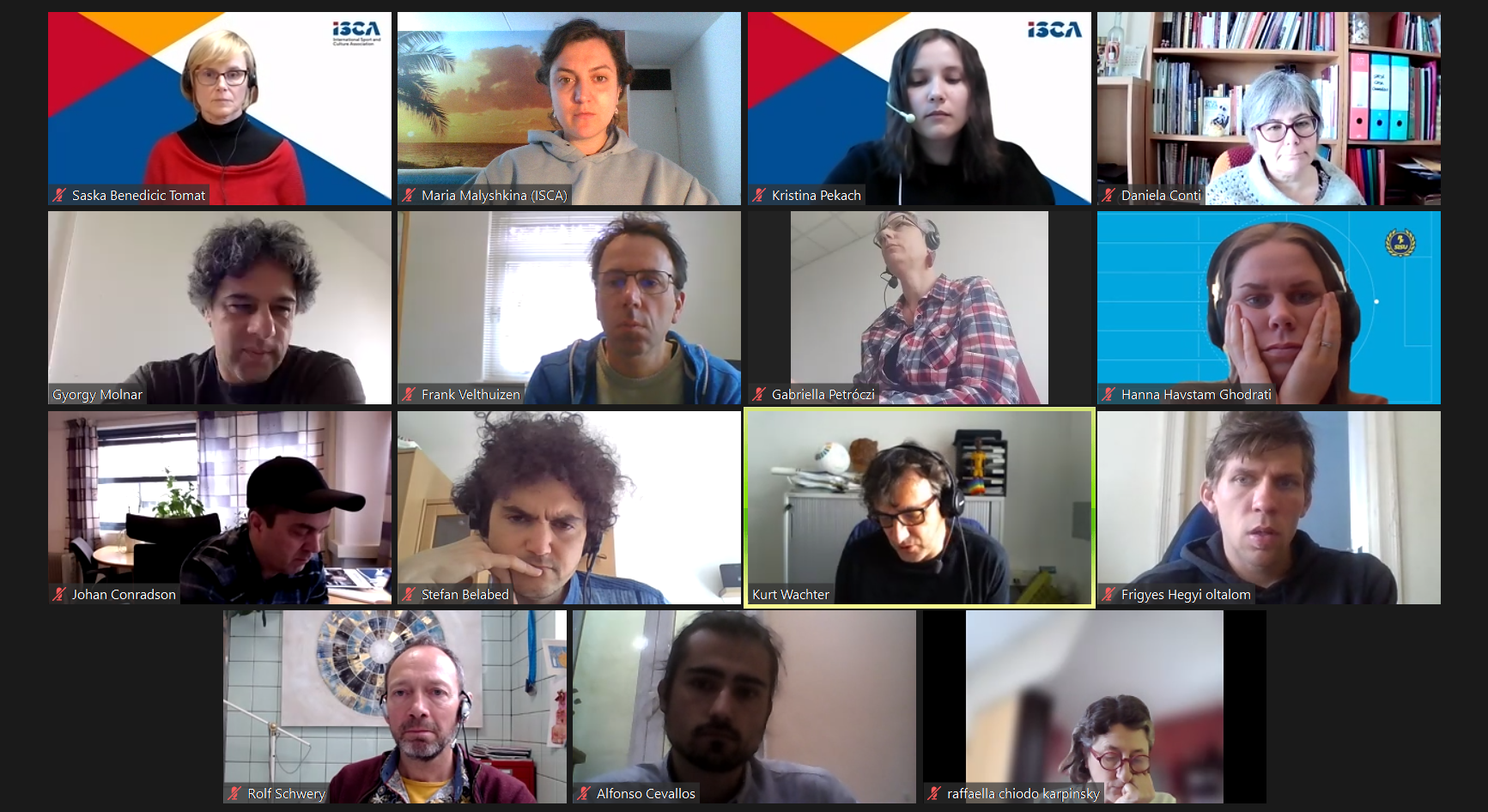 The escalation of the war in Ukraine has forced millions of people to flee their homes seeking safety, protection and assistance. The partners and stakeholders of the Integration of Refugees Through Sport (IRTS) Networking Platform gathered online for the second time to look together at ways of helping Ukrainian refugees through sport and physical activity initiatives. Organisations from Poland, Italy, Romania, Switzerland and the Netherlands shared how they are responding to the situation and the actions they are now taking to support NGOs' efforts in refugee-hosting countries.
The meeting started with an update from Poland, which has accepted more than two million refugees already. A lot of challenges are being handled right now, from supplying humanitarian aid and medicine to helping the refugees to get to safe places and integrating refugee children into schools – however, many more challenges are yet to come.
György Molnar from Oltalom Sport Association, Hungary, shared news about Hungarian activities for refugees from Ukraine. Regular training sessions are being arranged in Budapest and Fonyód, focusing on preparing the community and supporting the refugees in gaining access to education. They also provide social services to the refugees, such as assistance in obtaining refugee status, finding employment, accommodation, schooling assistance and fundraising. Oltalom Sport Association has also been among the organisations who have developed the Common Goal initiative aimed at a collective emergency response long-term support for the people of Ukraine (more information can be found here).
Rolf Schwery from SchweryCade, Switzerland, gave an update on the efforts to provide capacity building for local club trainers and administrative staff. The #Sport4Refugees platform (currently available in German with other languages to follow soon), helps coordinate sports clubs activities for refugees from the Ukraine and other conflicts, specifically children and young people. The project's components include a Switzerland-Ukraine network with informational support for refugees, coaching module on the Ukraine conflict for clubs' coordinators and coaches, a platform for clubs where they can register for reception of refugees and an award for best practices.
Daniela Conti from UISP, Italy, told the group about a UISP event in Suceava, a Romanian town on the border with Ukraine, which in recent weeks has welcomed many children and families fleeing from the war. Vivicitta, a 'race for peace' that usually happens throughout Italy, was also organised this year for and with refugees from Ukraine in Suceava. The UISP delegation also helped with aid and medicines to the Sport for All Suceava Association and visited various reception centres set up in Romania. Read more here.
Finally, the participants were introduced to the 'TeamUp Intervention', a concept launched by War Child in the Netherlands together with Save the Children and UNICEF Netherlands. Frank Velthuizen, Programme Director at TeamUp, explained how War Child is responding to the refugee crisis by delivering structured play and movement-based activities for vulnerable children in temporary shelters and providing psychological support to parents and caregivers. TeamUp came up with emergency responses specifically for the Ukraine crisis, which include different sets of activities aimed at supporting children to deal with their complicated feelings and stress. Find out more about the intervention and War Child's response to the Ukrainian crisis.
At the end of the conversation, the participants expressed they were glad to have the opportunity to meet and find potential connections between their organisations and projects, and called for further meetings like this in the future.