Sport as a tool for social inclusion: Call for Training of Trainers participants
29/03/2022
PLAY International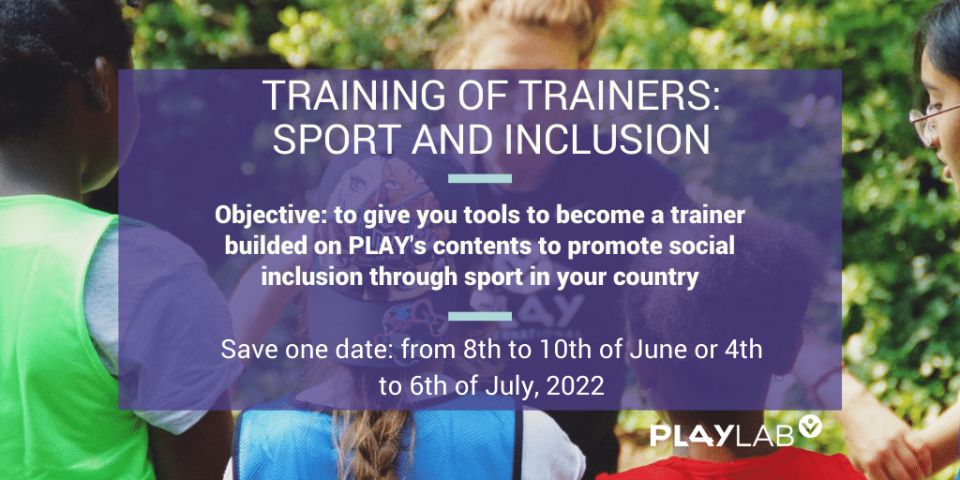 PLAY International is offering two training opportunities for future trainers in the form of socio-sports sessions customised to accommodation centres and sports associations working with children, teenagers and families seeking asylum or refugees. These sessions are co-created and modelled with partners from Ile-de-France and Europe, such as Futbol Mas and Sport et Citoyenneté. The themes that will be addressed are conflict management, emotional management, communication, and cooperation; they have been specifically designed to meet the needs of the different target audiences. The objective of this training is now to give additional tools to European actors involved in the reception of exiled persons.
Sporting games can be a powerful tool to promote the well-being and social inclusion of refugees and asylum seekers. This is the premise behind the action programme proposed by PLAY International, co-funded by the European Commission and the SUEZ Foundation since January 2020.
Apply now to learn how to become a trainer yourself and to promote social inclusion through sport to social workers in your country.
Date of the courses: from 8-10 June or from 4-6 July, 2022
Deadline to apply: 10 April 2022
Location: Paris (accommodation and training venue to be defined, paid by PLAY International)
Criteria:
To be an organisation that has already worked with structures or is in direct contact with refugees and/or asylum seekers (sports or social)
To be an organisation based in one of the EU member states
Assets:
Being able to come in pairs would be an advantage
To have training skills
Knowledge of the asylum environment, its procedures, and issues
If you meet the criteria and are interested, PLAY International invites you to come forward!
All costs will be covered by PLAY International (hotel, restaurant, flight tickets).
For more information, please contact: lab@play-international.org or lab.assistant@play-international.org
Online form (in French)