ISCA Awards 2021 winners for Integration of Refugees Through Sport revealed!
17/11/2021
ISCA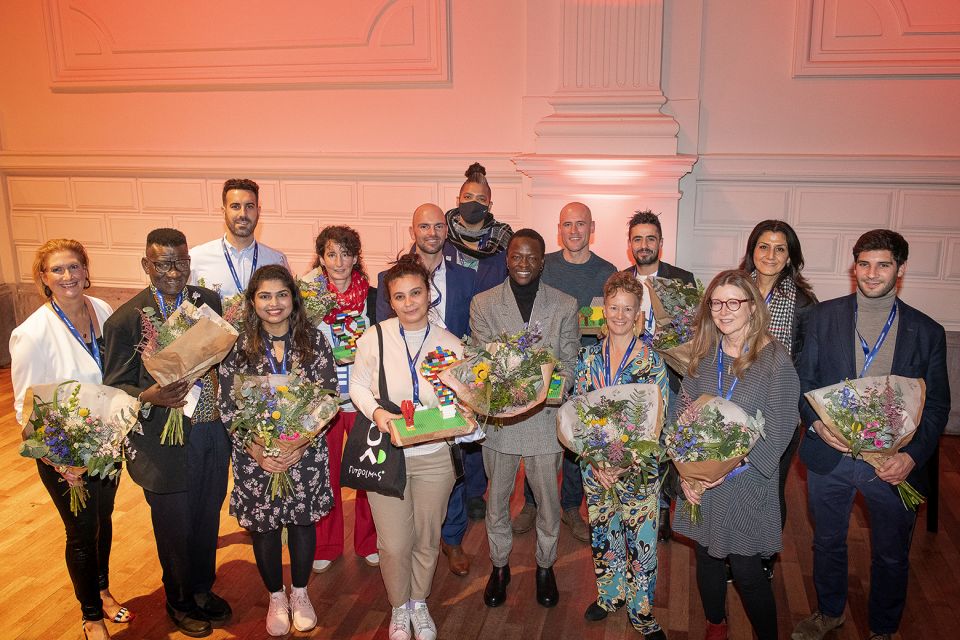 The official opening of the MOVE Congress on 17 November 2021 concluded with an ISCA Awards ceremony, with this year's awards recognising best practices and role models in the Integration of Refugees Through Sport (IRTS). All 12 shortlisted nominees gathered for the ceremony and the winners were revealed by four of the jury members who had been part of making the final selection in three categories. The winner of the fourth category, the IRTS Role Model, was selected through a public vote.
Belgian organisation Run Free won the IRTS Cross-Sector Partnership Award, German initiative JUNO – a voice for refugee women received the Integration of Women and Girl Refugees through Sport Award, the French branch of the Chilean initiative Futbol Más was awarded for its IRTS Innovation during Covid-19 and Special Olympics' Advisor for Unified with Refugees Gerald Mballe won the people's choice IRTS Role Model award.
As well as receiving a trip to Brussels to take part in the whole of ISCA's MOVE Congress on 17-19 November 2021, the winners each received a cash prize of 3000 euro and will be invited to participate in ISCA's IRTS international seminar with expenses paid in 2022.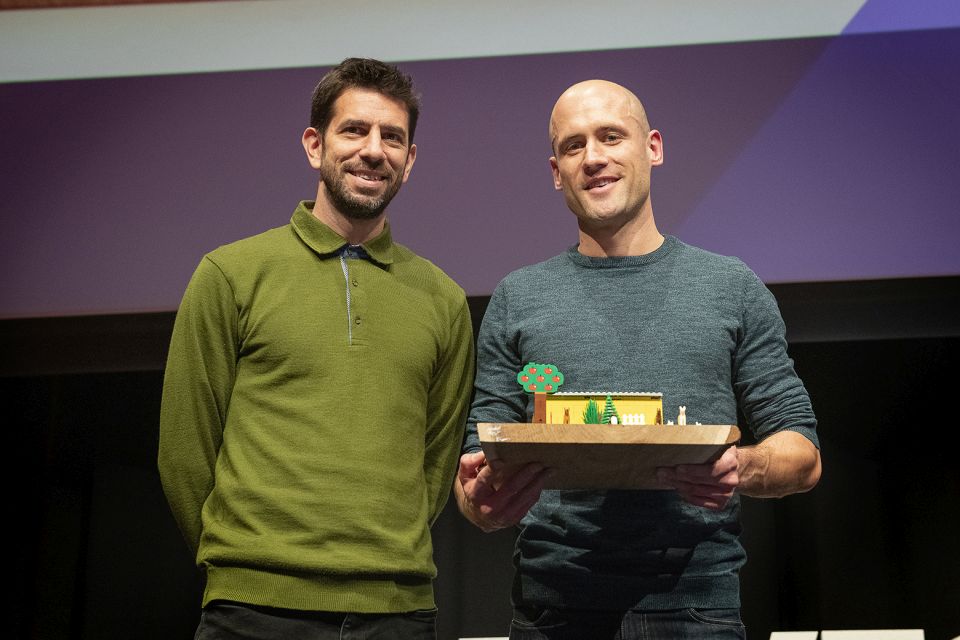 Award 1: IRTS Cross-Sector Partnership
Winner: Run Free Project, Brussels, Belgium
Jury member Daniel Cade
Run Free is a network organisation whose mission is "to build bridges between a mix of people and to create opportunities by running together" and aims to connect refugees and local residents and encourage partners in the field to collaborate. It is a cross-sector partnership between the refugee reception sector, athletics clubs and the athletics federation.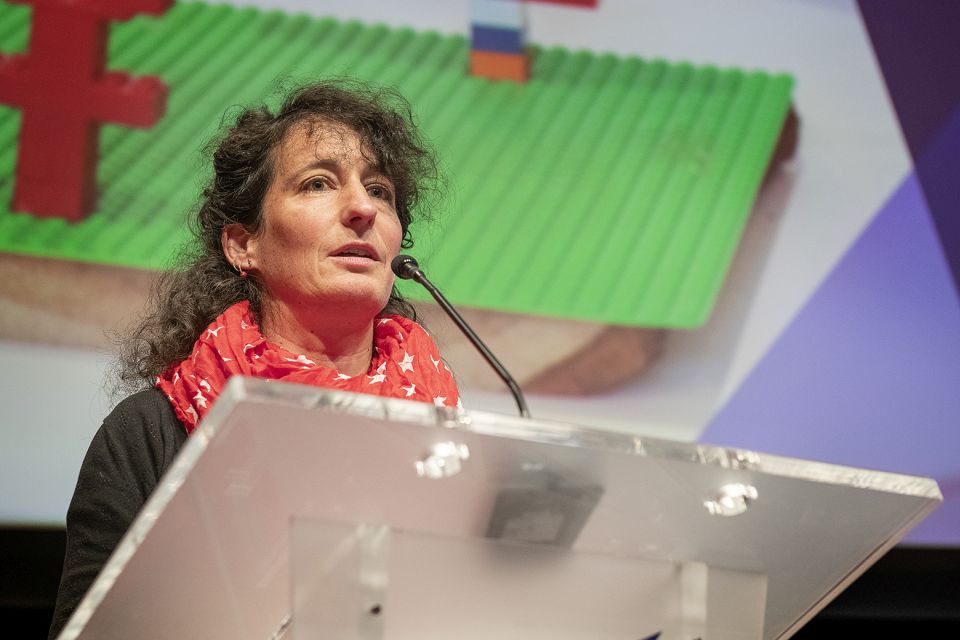 Award 2: Integration of Women and Girl Refugees through Sport
Winner: JUNO - a voice for refugee women, Munich, Germany
Jury member Des Tomlinson, Football Association of Ireland
Growing from new experiences, trusting in one's own abilities, getting to know one's own strengths, meeting local women at eye level, breaking down prejudices, practising the new language, feeling part of society… JUNO – a voice for refugee women makes all this happen.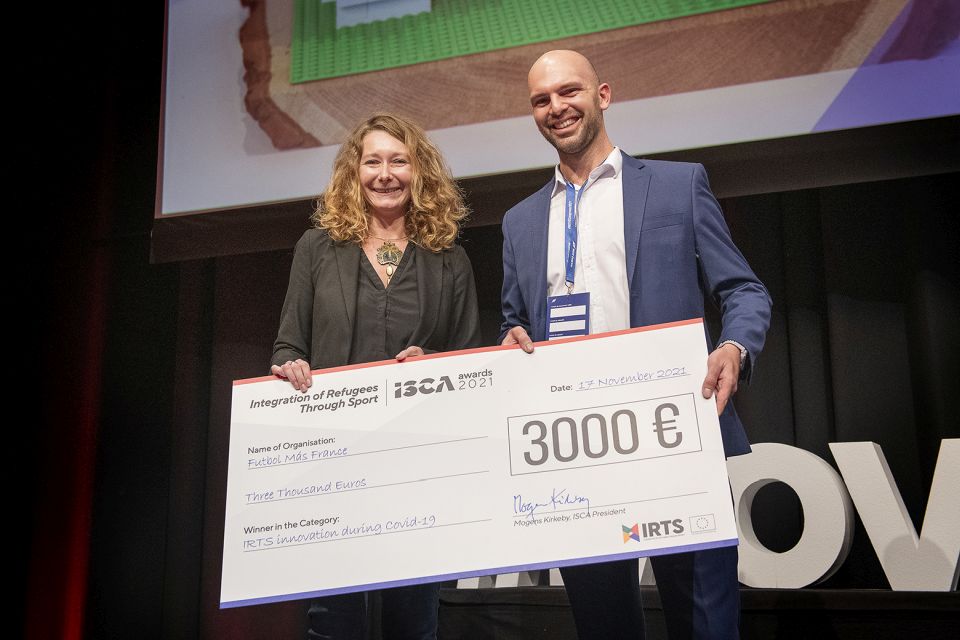 Award 3: IRTS Innovation during Covid-19
Winner: Fútbol Más, Paris, France
Jury member Alice Barbe, Co-founder of SINGA
Fútbol Más was founded in 2008 in Chile and is now present in ten countries. The objective of Futbol Más is to promote the wellbeing and happiness of socially vulnerable children and communities through football. When its activities had to be cancelled due to Covid-19, it developed a virtual programme called "Ma maison mon terrain" with UNICEF, promoting physical activity through weekly challenges to do at home that encourage personal wellbeing among children and teenagers.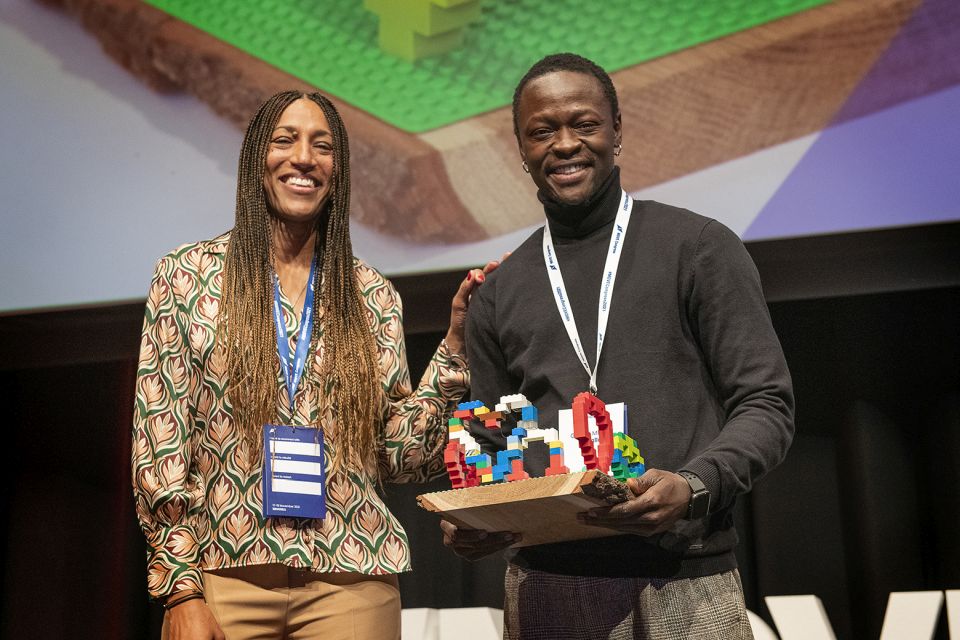 Award 4: IRTS Role Model (people's choice)
Winner: Gerald Mballe, Milan, Italy
Carine Nkoue, UEFA Foundation for Children
Gerald Mballe is Special Olympics' first-ever Advisor for Unified with Refugees programming, strengthening and expanding its reach and impact. Gerald joined the world of Special Olympics in 2015 in Turin, Italy as a recognised refugee, after fleeing Cameroon as an unaccompanied minor. His commitment to inclusive sports, and social inclusion worldwide, has been captured by ESPN and has taken Gerald to various refugee fora and conference around the world, both as ambassador for Special Olympics and as Red Cross Cultural Mediator.
Find out more about the ISCA Awards