IRTS Ukraine partners experience refugees' reality in Romania
01/08/2023
"There are approximately 200,000 Ukrainian refugee children enrolled in Polish schools and kindergartens, many of whom already possess the necessary communication skills. However, cultural adaptation is an ongoing process, and integration takes time. Various specific ideas and best practices were discussed by project partners in Suceava to facilitate the integration of Ukrainian children, especially in Poland and Romania," expressed IRTS Ukraine partner Jakub Kalinowski, from V4Sport, Poland.
The second Integration of Ukrainian Refugee Children Through Sport (IURTS) project meeting was hosted by the Association Sport for All Suceava in Suceava, Romania, from 12-14 June 2023. Between meetings, the project partners had the opportunity to experience the current situation of refugees at the local level through visits to the headquarters of Romanian organisations delivering services to Ukrainian refugee children and their families. Additionally, Association Sport for All Suceava presented the activities that have been carried out so far. The next step is the implementation of the pilot programmes from September.
IURTS is co-funded by Erasmus+ and will support the integration of Ukrainian refugee children through sport by collecting and developing scalable, targeted, hands-on resources, piloting testing them in Poland and Romania, and widening the impact through international networks in sport organisations across Europe to extend the results and benefit Ukrainian children across the continent.
"During our meeting in Suceava, we had the opportunity to discuss and elaborate on the various work packages of the IURTS project. It was a time of intense collaboration and exchange of ideas between participants from different organisations and professional backgrounds." Lidia Piccerillo, from Italian partner, UNICAS said.
"In addition, we had the precious opportunity to visit a hotel that serves as a day and night shelter and a day care centre run by Save the Children for Ukrainian refugee children. These visits allowed us to better understand the reality and challenges that refugees, especially children, face on a daily basis. It was a touching experience that fuelled our determination to work to improve the living conditions of these vulnerable people. During this visit, we were able to appreciate the valuable work these organisations and volunteers do to provide a safe and educational environment for children in difficult situations. It was encouraging to see their commitment to ensuring the wellbeing and development of young people.
This meeting was an important occasion to strengthen our collaboration and to consolidate the progress made in the IURTS project. We are determined to continue our commitment to supporting refugees and children in disadvantaged situations, helping to create a better future for them.
We thank all the participants for their valuable contribution and we are grateful to the organisations that welcomed us during the visits. We are confident that our collective work can make a difference in the lives of those we have the opportunity to serve."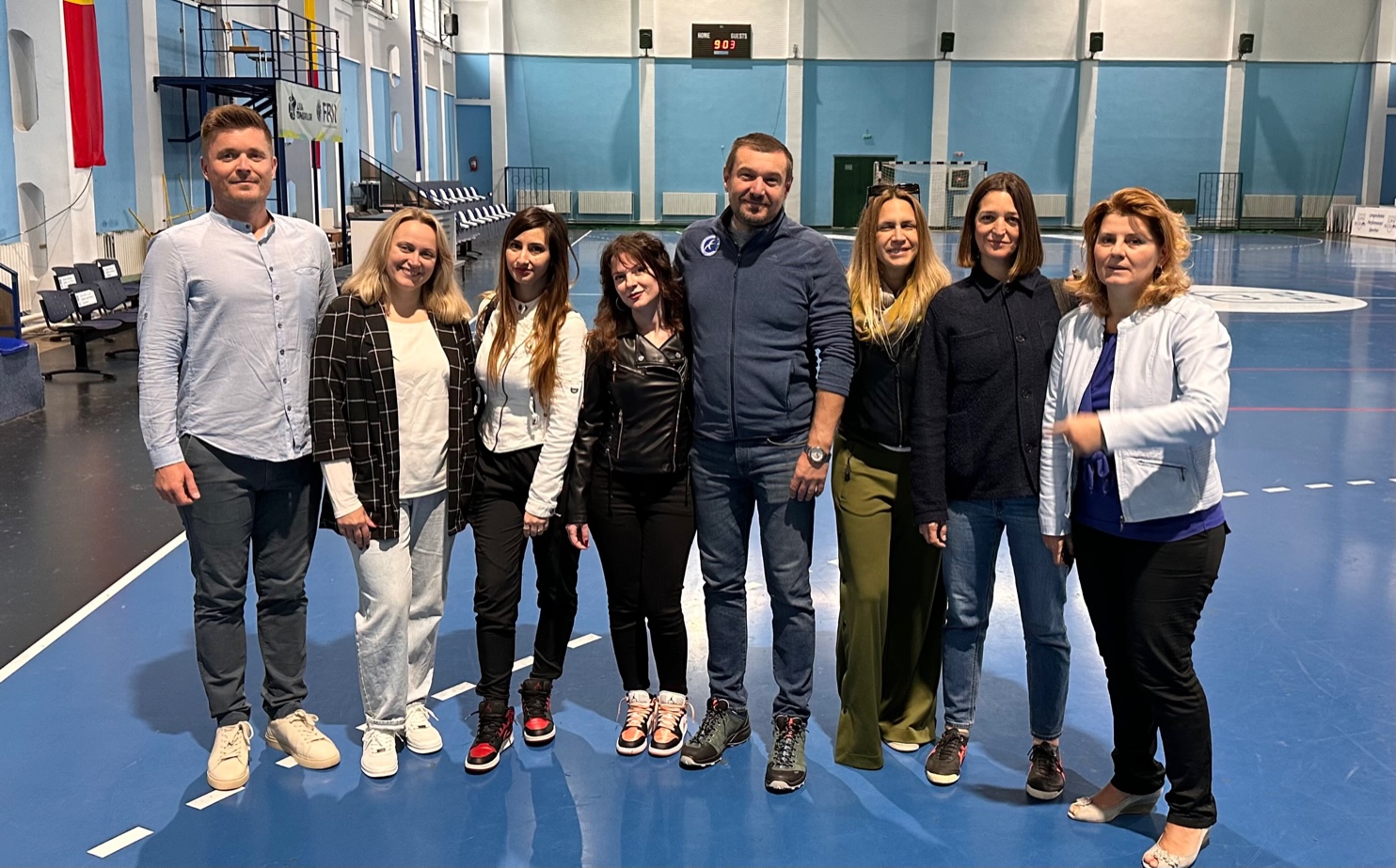 Key project facts:
Title: Integration of Ukrainian Refugee Children Through Sport
Project period: January 2023-December 2024
Co-funded by: Erasmus+ Sport Cooperation Partnerships
Grant amount: €400,000
Project lead: V4Sport Foundation, Poland
Partners: ISCA, Suceava Sport for All (Romania), Terre des Hommes (Romania), University of Cassino and Southern Lazio (Italy), Laureus Sport for Good