Integration of Refugees Through Sport Mentoring Programme: 11 new mentees are ready for Round 2
25/10/2021
By Maria Malyshkina, ISCA
ISCA is bringing together individuals with different levels of experience in the field of Integration of Refugees Through Sport (IRTS) – now for the second round of our mentoring programme. The main purpose of the 12-month mentorship is to accelerate transfer of knowledge, build an international network and capacity of the whole IRTS sector.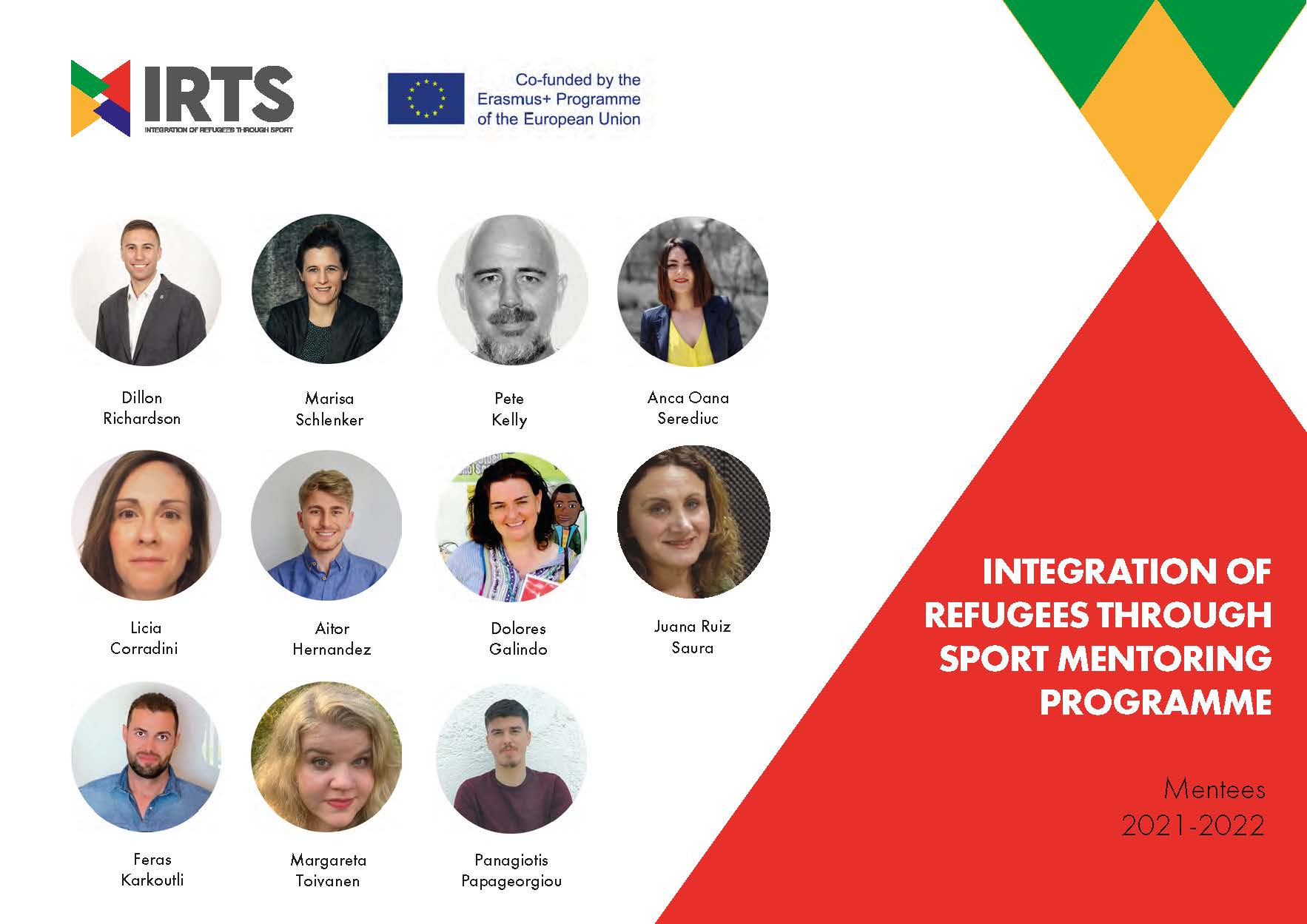 The 1-year programme has just kicked off with the first online meeting on 13 October with all mentees sharing some of their expectations to participate in the unique international mentoring programme. Among the things that they are most excited about is learning skills from other organisations in the field and formalising knowledge they get practically, but also connecting with new partners and developing projects together, as well as just getting inspired and generating ideas. Altogether, there are 11 mentees from 7 European countries: Greece, Spain, Germany, Finland, Italy, Romania and Sweden.
Next meeting is planned in-person – for the ones who can join – in Brussels, Belgium, on the 16-17 November with the opportunity to join the adjacent MOVE Congress 2021 on 17-19 November. As the mentoring programme gains momentum, the mentors and mentees will participate in (mostly online) activities such as monthly meetings within their mentoring partner and check-ins with the whole group, as well as small monthly tasks for the mentees. Their stories and experience throughout this journey will be shared on the IRTS website and ISCA's social media.
The full bios of the mentees can be found here. The mentor-mentee pairs will be announced in November – stay tuned!
Read more about the Mentoring Programme here.