New project to test pan-Nordic approach to supporting Ukrainian refugees through sport
20/02/2023
Manal Najah, ISCA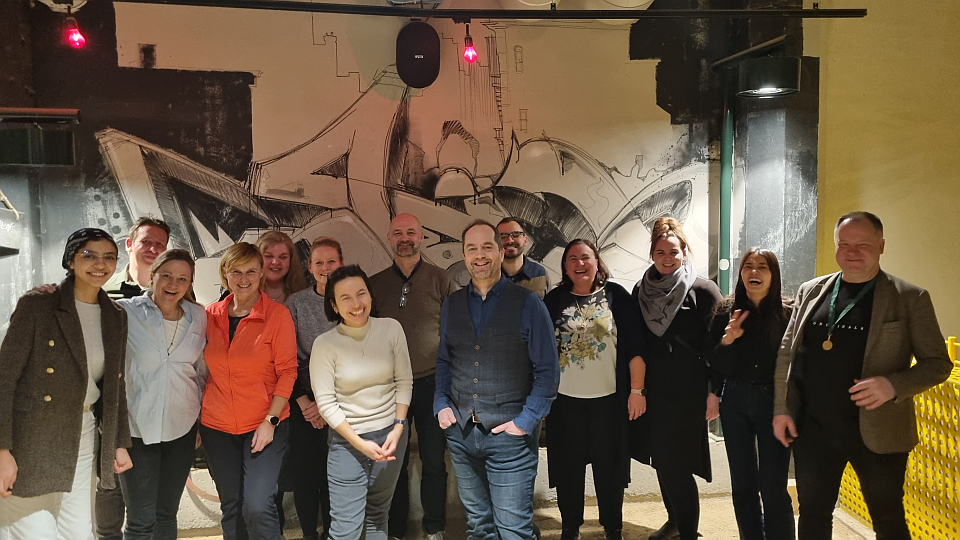 This year's second in-person project kick-off meeting for ISCA was held on 6-7 February in Copenhagen with partners from four Nordic countries, Monaliiku (Finland) Viken Idrettskrets (Norway), UMFI (Iceland) and Danish School Sport Association (Denmark). The partners came together to start working on the Integration of Refugees Through Sport (IRTS) Ukraine Nordic project, co-financed by the Nordic Co-operation, which aims to pilot new initiatives and engage more organisations across the Nordic countries in facilitating Ukrainian children's education and integration through sport.
The project has a clear pan-Nordic dimension via its ambition to share experience and expertise across the four countries and develop a shared methodology and approach. The goal is to test, refine and spread that approach to Nordic cities and towns and inspire other countries too.
Over the project's 18-month duration, the partners will collect best practice examples and develop their own resources. They will start the process by finding answers to the following questions: How do we reach refugees through sport? How do we engage them and keep them engaged? Then they will carefully collect 10 good examples of "what works" from across the Nordic partners' countries and identify the key success factors of each. A key milestone of the project will be a building capacity workshop at the MOVE Congress 2023 to engage more organisations in supporting Ukrainian refugees through sport. Are you ready for that?!
The project's final output – a training tool – will be designed in a shape of a road map and tailored to meet the needs of organisations, particularly in the Nordic countries, that want to help Ukrainian refugees. The main focus of the content will be on stress relief, learning and inclusion.
The meeting was also a way for the project's members to get to know each other and discover how active they can be in a cosy meeting room through the creative and active breaks organised by ISCA's team and the Danish School Sport Association. Through these games, we even ended up with a petanque champion: Johan from Viken Idrettskretts. Congratulations!
Key facts about the project
Project title: IRTS Ukraine Nordic
Project period: 1 November 2022 – 30 April 2024
Co-funded by: Nordic Co-operation
Grant amount: €167,000
Project partners: ISCA (lead coordinator), Monaliiku (Finland) Viken Idrettskrets (Norway), UMFI (Iceland) Danish School Sport Association (Denmark)
If you don't want to miss any regular updates about this project, keep following our news page and sign up to our newsletter.