"Positive experiences can turn into changes in attitudes": Oltalom Sport Association
02/11/2022
ISCA and Oltalom Sport Association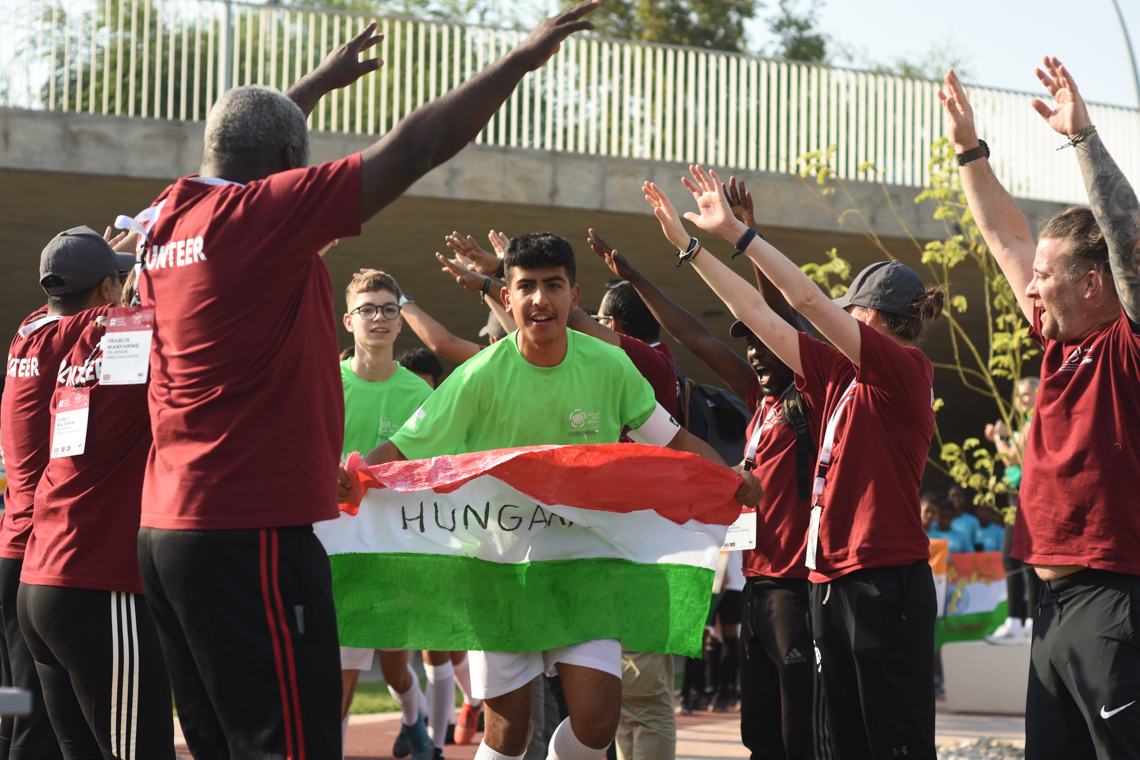 In this week's Q&A with project leaders from the Integration of Refugees Through Sport Networking Platform, we talk to Dóra Gottgeisl, program coordinator and social worker at Oltalom Sport Association about her organisation's extensive experience in working with refugees and why she believes positive experiences in sport can help change community attitudes towards refugee inclusion.
We would love to hear more about your project – could you briefly describe it and tell us where the idea came from? Who is the target group?
Dóra Gottgeisl: As a sport for development organisation, Oltalom Sport Association aims to use sport, and more specifically football to foster social inclusion of marginalised and at-risk groups, which includes refugees and migrants residing in Hungary. We work with the belief that if the majority of society has the chance to see and experience peers from minority groups in different roles than it is conveyed by mainstream media, it can contribute to changing people's mindsets. Positive experiences can turn into changes in attitudes, which will find a way into everyday life situations.
We believe that the best approach to social inclusion of marginalised groups is to create opportunities where members of the majority of society can share experiences with minority groups and collect common memories. We saw the football pitch as one of these opportunities. On the pitch differences can be transformed into added values which together with shared passions can be turned into positive energy that build self-confidence, strengthen the sense of belonging and contribute to stronger communities.
Together with members of the host society, migrants and refugees residing in Hungary for a shorter or longer period were the primary target group of the project implemented by Oltalom Sport Association between 2020 and 2022 in Hungary. As a baseline, all the activities aimed to contribute to the strengthening of soft and hard skills, so that our players can succeed, gain or regain control over their lives. We would like to empower them until the point where they can advocate for themselves and for their peers.
For successful inclusion, strengthening their mental health is necessary. Therefore, we focus not only on sport but also on mental health related activities. We work with the belief that skills that are developed on the pitch can be transferred to everyday life. As a result, the activities delivered off the pitch aim to deepen the usage of the skills and abilities players have gained throughout the physical activities.
The following programs were delivered in the framework of the three-year project:
- regular football trainings: both in off- and online format due to Covid-19
- Fair Play Football Roadshows
- football3 mediator trainings
- Employability activities (language club, job counselling, job shadowing, mock interviews)
- Girls' Club: gender sensitive group activity for female players
- Appreciative inquiry workshop.
The project, launched in 2020, was the continuation of former programs that aimed to use sport as a tool in the inclusion of migrants and refugees. The organisation has been working with migrants and refugees since its foundation in 2005, and the project helped to deliver our programs in a more structured way and also enabled the Association to secure the financial support to run the integrational activities.
How long have you and your organisation worked in the field of Integration of Refugees Through Sport?
Since its foundation in 2005, the organisation has been working with migrants and refugees alongside further at-risk and marginalised groups. The fact that the offices of the Association are located above a homeless and refugee shelter enabled our organisation to work as an outreach for these communities. In the past decade, our experience was that the problems migrants and refugees face can share similarities, no matter whether they come from Afghanistan, Syria, Sudan or Ukraine.
What have been your proudest achievements through your project and what impact has it had on the target group?
During the three-year program implementation there have been several challenges, starting from the outbreak of the Covid-19 pandemic in 2020, the takeover of Afghanistan by the Taliban in 2021 or recently the outbreak of the Ukrainian-Russian war in 2022. In all cases, the organisation was able to react immediately to the situation and was able to offer adjusted services.
We believe that with our on and off the pitch activities, we were able to create a safe place for the children, adolescents and adults affected by the war, by trauma where they had the chance to try to forget about the adversities they went through and had the sense of how different stages of life were supposed to be. Throughout the years we have experienced that shared sport experiences and achievements always bring people closer and, in those moments, people tend to forget about the lines that usually separate 'us' from 'them'.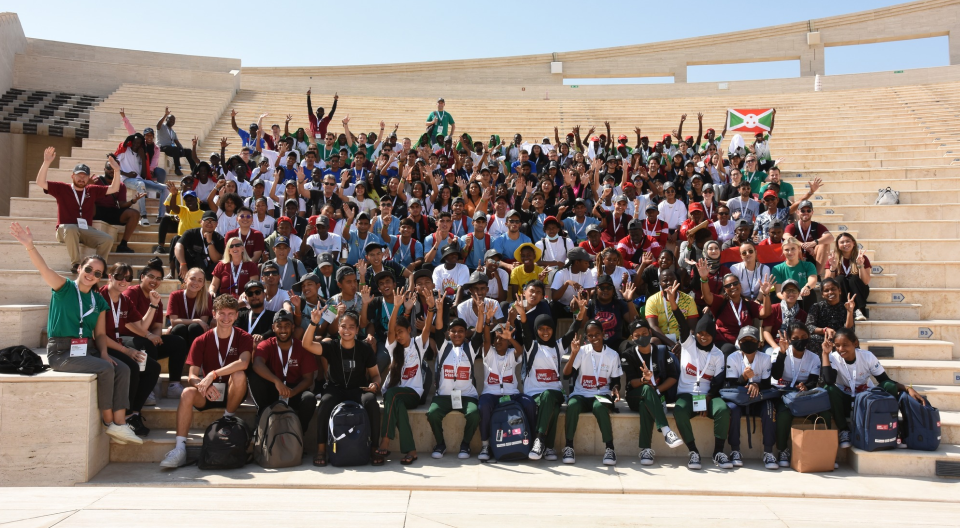 What's next for your initiative?
As an NGO in Hungary, we aim to be able to continue our regular core activities and offer football training and further sport and social work related activities for children and young adults. On an international level, the next big event in our schedule is that of the Street Child Cricket World Cup in India, 2023, which is also known as the official side event for the Cricket World Cup 2023.
In October 2022, the organisation was to represent Hungary for the first time in the 4th Street Child World Cup, in Doha, Qatar, which is the 'pair' of the Street Child Cricket World Cup, and also an official side event for the FIFA World Cup 2022. The tournament is organised every 4 years by the UK based Street Child United and focuses on raising awareness on the situation of street connected children. As in our everyday work, we participated with a team where refugees and Hungarian athletes were playing together.
Where can we find out more?
Outcomes of the previous program, such as the Social Integration through Sport Manual for professionals, are available on the organisation's website where you can find further information regarding our methods and achievements together with details of our trainings.
The activities of the organisation are available on the following accounts:
Facebook https://www.facebook.com/oltalomsportegyesulet
Instagram https://www.instagram.com/oltalom_sport_association/?hl=hu
YouTube https://www.youtube.com/user/oltalomse