We play football together: Football as a tool for inclusion
27/10/2022
ISCA and CAP Ciudad de Murcia football club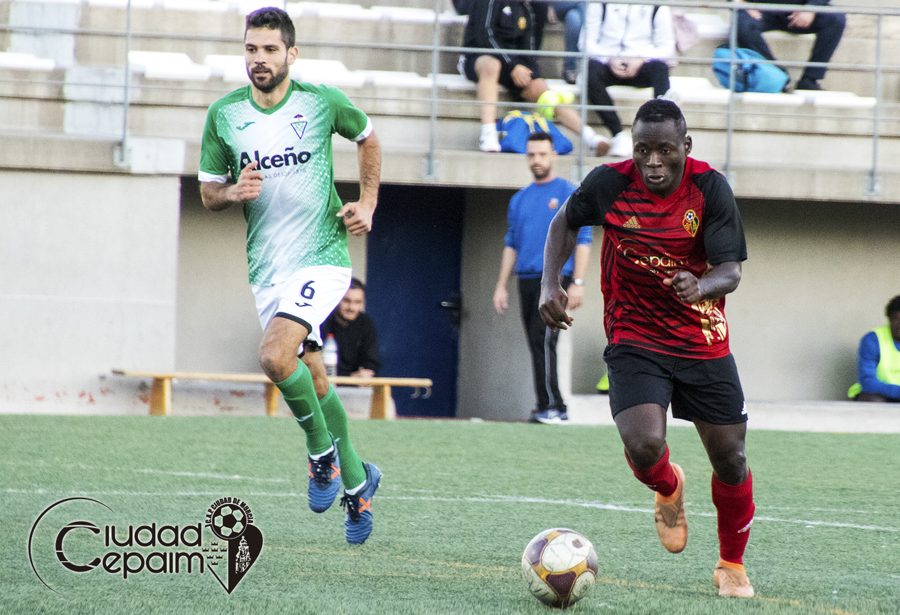 As part of our series featuring 10 successful EU projects in the field of Integration of Refugees Through Sport, we interviewed Ulises Illán, Secretary of the CAP Ciudad de Murcia football club and President of the club foundation, about the 'We play football together: Football as a tool for inclusion' project and how the club has designed initiatives for different refugee groups for over a decade.
We would love to hear more about your project – could you briefly describe it and tell us where the idea came from? Who is the target group?
Ulises Illán: Our project, called 'We play football together: football as a tool for inclusion', has given rise to the only official federated team in Spain. Our boys participate in the Autonomous League of the Region of Murcia.
In our project we seek to create equal opportunities through access to sport and training for refugees. To achieve this, we believe that to work on inclusion, the participation of European citizens is necessary. That is why our team has 20% Spanish members and we always try to ensure that Spaniards who share the same hobbies as our boys always participate in workshops, events and training, so that they create friendships and support networks for the present and the future.
How long have you and your organisation worked in the field of Integration of Refugees Through Sport?
Ulises Illán: CAP Ciudad de Murcia belongs to the network of fan-owned football clubs, characterised by their commitment to democracy, participation and transparency in football. It is a club that has participated in several European projects as an example of good governance. Given this situation, it is worth highlighting the club's fans, who in addition to owning the team, have received numerous awards for their solidarity and loyalty.
Since its foundation in 2010, the club has been committed to women's football, adapted football for people with disabilities, the inclusion of the migrant group and the refugee population.
The Ciudad-Cepaim was born from a collaboration agreement between 'Fundación Cepaim' and CAP Ciudad de Murcia that began with the creation of a football team registered since 2018 in the Second Autonomous Category, made up mostly of refugees and people at risk of social exclusion, of which it also became subsidiary of the men's team of CAP Ciudad de Murcia.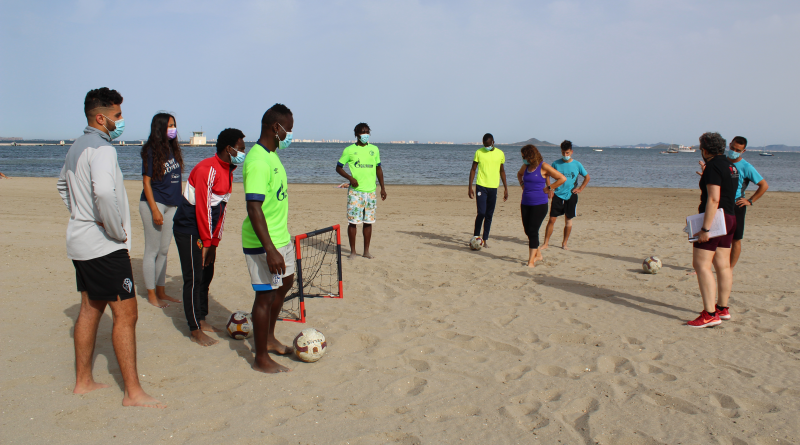 What have been your proudest achievements through your project and what impact has it had on the target group?
Ulises Illán: Our achievement is to make visible through meetings, tournaments, official matches and social networks the situation of precariousness and social and labour exclusion experienced by young immigrants and refugees. We believe that it is not only important to give another image of the foreign population, it is also important to make visible their poor living conditions when they are not yet included in society.
In addition, our project has been weaving networks with institutions, companies, social entities and the citizens themselves. Many associations and entities are bringing participants to our project.
What is next for your initiative?
Ulises Illán: The objective of the team is to develop an intercultural project that is committed, in a pioneering way, to the social inclusion of migrants and/or people at risk of exclusion through a universal language that everyone understands: football.
To this end, the project proposes the construction of an innovative sports infrastructure, with a strong social content that integrates into its management model, from a transformative and innovative dimension, sports, culture, social inclusion, employment, training, networking, territorial structuring, community development, social economy and co-development.
The project focuses on all Murcian citizens, with special emphasis on the young population: Young immigrants who participate in the national humanitarian reception program; young people welcomed in the national reception system for applicants and beneficiaries of international protection; careless youth; and young people from families at risk of poverty and social exclusion
Where can we find out more?
Ulises Illán: News, videos, photo galleries, media interviews and much more are available on our website.