Integration of Refugees
through Sport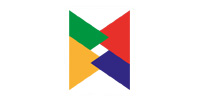 1997
Germany
21 BUNTKICKTGUT: INTERCULTURAL STREET FOOTBALL LEAGUE OF MUNICH
Type of Project:

Initiative, project
Target Group:

Young refugees and disadvantaged youth in Germany.
Download PDF
Developed by:

Bunntkicktgut
buntkicktgut.de
Synthesis of the case study
Considered as a pioneer project of organized street football at the beginning, the model of this Munich club has been to create a model of intercultural understanding between players from young asylum seekers, civil war refugees and disadvantaged youth all from a variety ethnic backgrounds. The focus, by football practise, is to emphasis a preventive approach to violence and delinquency in Germany and in other countries.
Contact information
Bunntkicktgut