Integration of Refugees
through Sport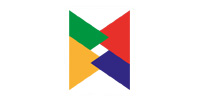 2018
United Kingdom
10 REFUGEES AND FOOTBALL - WHO IS DOING WHAT AND WHERE?
Type of Project:

Database
Target Group:

European clubs and organisations interested into welcoming refugees/initiatives. Refugees in Europe who want join a football club.
Download PDF
Developed by:

Fare Network
farenet.org/campaigns/refugees-football-database/
Synthesis of the case study
This example provides an open database of European grassroots organisations, teams and football clubs that are actively welcoming refugees, fighting against all forms of discrimination, or organising training sessions and other initiatives to help refugees to find a place in society through soccer practise. Considering the integration of refugees in Europe as one of the greatest challenges, Fare has decided to create a database to find out the impact of football to the inclusion of refugees. The database aims to give migrants and activists the opportunity to find out about teams near them, and how to get involved.
Contact information
Fare Network